Watch this video to get inspired!

In 1996 Japanese Olympic Speed Skating Team trainer and scientist Izumi Tabata presented a study analyzing the effectiveness of a specific HIIT program that the head coach had developed for his athletes. The team was split into different groups. The first group trained on ergonomic cycles at moderate intensity for one hour, five days per week, for a total of six weeks. The second group completed four-minute, high-intensity workouts on ergonomic cycles four days per week for a total of six weeks. The program that group two followed is what has come to be known as Tabata training:
Eight rounds. Each round = 20 seconds of work, followed by 10 seconds of rest.

Tabata describes the desired intensity of work at around 170% of an athlete's VO2 max—their maximum rate of oxygen consumption. At the conclusion of the six weeks of training, Tabata found that group two had experienced a 28% increase in their anaerobic capacity, as well as a 14% increase in their VO2 max. When summarizing the effect of the study and the HIIT program, Tabata writes that "moderate-intensity aerobic training that improves the maximal aerobic power does not change anaerobic capacity and that adequate high-intensity intermittent training may improve both anaerobic and aerobic energy supplying systems significantly, probably through imposing intensive stimuli on both systems". Find more information from the US  National Library of Medicine.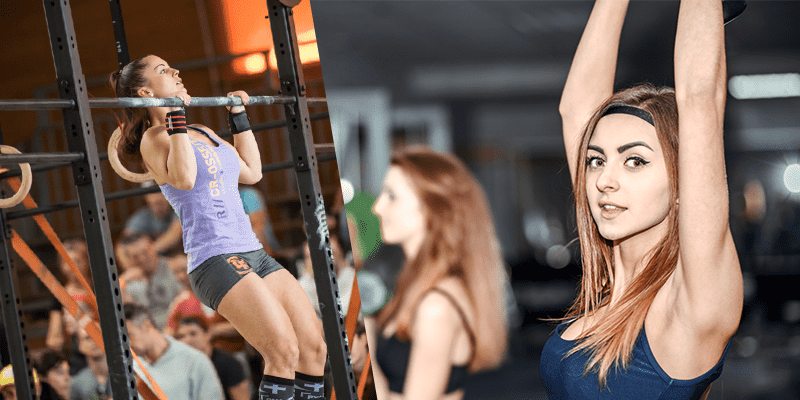 The favorite and most effective application has been the "Tabata" squat – a 20 seconds on, 10 seconds off repeated 8 times squatting effort scored by the lowest number of reps performed in any of the eight intervals. This single drill tests for and develops elite athletic capacities. Rankings for this drill accurately predict ranking performance on a wide variety of fundamental athletic skills and performance. Remember that high intensity efforts can produce dramatic aerobic benefit without the muscle wasting seen with endurance training.
Check out this excellent article from Greg Glassman on Metabolic Conditioning in the CrossFit Journal for more insight.
BENEFITS OF TABATA TRAINING
Increase lean muscle
Decrease body fat
Increase anaerobic capacity
Increase aerobic capacity
Improve capillary
Improve VO2 max
But beware:
Tabata training is not quite appropriate for beginners. It is best for advanced exercisers who are comfortable with high-intensity exercise. The intensity accumulates, peaking near the end. It's easy for the intensity to become too challenging if you're not used to this type of training.
When you go "all out" during the high intensity intervals, the 4-minute cycle will feel like the longest, most uncomfortable 4 minutes of your life.
There is always a higher risk of injury when you're doing high-impact, high-intensity exercise. Minimize that risk by confirming you're fit enough for this training. This includes working your way up to the intensity and duration. Also make sure you completely warm up before you start into your Tabata routine.
Four minutes of the same exercise, even with rests in between, can get monotonous and quickly fatigue your muscles. This can cause your form to suffer if you aren't mentally prepared!
If you feel ready, here are 10 Tabata workouts for you to try
Eight Rounds
For twenty seconds, do as many repetitions as possible.
Rest for ten seconds.
1. Front Squats
Easy going with a 250 lbs Front Squat? You will get in trouble with even 90 lbs here. Try this to give yourself a new stimulus
2. Thruster
Beloved like a burpee, a Thruster Tabata will demand the last of you. Go in with a light weight, it soon will feel like the heaviest ever.
3. Handstand Push Up
The more you use the hip drive, the longer you will last.
4. Plank
Easy within the first rounds, the burn will crawl slowly into your abs and spread round for round. Change the level of difficulty by moving your elbows forward.
5. Wall Ball
Besides the physical stress there comes a mental one by focusing on throwing and catching the ball.
6. Kettlebell Swing
Don't lose the grip.
7. Row
Try to keep the same speed over all eight Rounds. That means do not start too fast, you will get in trouble anyways. It will be gross.
8. Ski Erg
You will soon wish to be back on the Rowing machine.
9. Mix it up like Mat Fraser
When taking a look at Mat Fraser doing a Tabata, you see that he´s not doing one movement only.
Here´s what Mat is doing:
Thrusters
GHD situps
Snatch
Bar Muscle Ups
Kettlebell Swings
Wall Balls
Burpee Box Jump Overs
Overhead Squats
10. Brooke Ence
Hang Power Snatch
Ring Muscle Up
Toe to Bar
Burpee Box Jump
Hang Power Clean
Handstand Pushups
Assault Bike
Handstand Walk
Want more workouts, try these:
AMRAP Workouts to Improve Mental Toughness

The post 10 Tabata Workouts to Burn Fat and Build Muscle appeared first on BOXROX.