So when Dave Castro announces each workout clue (and each workout), most of us tend to get this feeling…
But when that feeling subsides, it's a fun (and usually futile) task to try and work out what the next Open workout will be. We've put together 15 of the most eloquent, hilarious and creative clues that Crossfitters from all around the world have thought of. Have a look through, have a laugh, have a think,  and see if you can work out what CrossFit Open workout 17.3 will be before it's announced by Dave Castro.
So firstly, here is the clue that Dave Castro posted for 17.3:
It's pretty esoteric, but here are a few of the predictions that Crossfitters have had so far:
Bryan loves to guess Open Workouts

A Kerouac inspired literary prediction
Love this one

Makes sense…
A sentiment many other Crossfitters have felt during each workout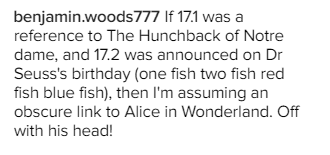 Workout time!
Great use of photoshop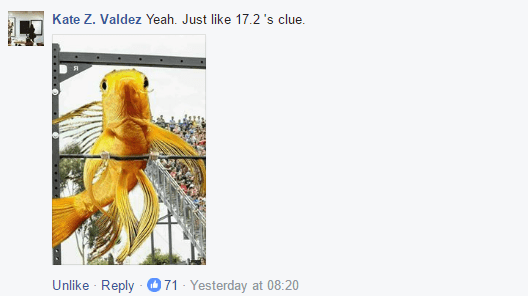 What rep schemes do you think could be involved?
One for Southpark fans

We are too Jessica!

Great shout Rowdy, get these back in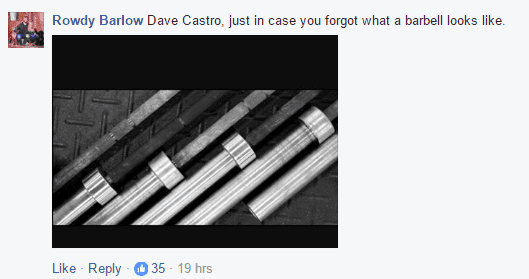 #Nailed it

Logic innit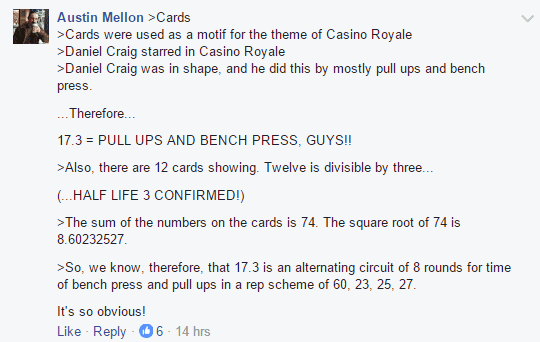 x

Probably the most truthful clue of them all! 

And if the suspense is getting you worried or annoyed, just take a moment to check out Josh Bridges T-shirt, that will cheer you up! 

Want more information on the Open? Check these articles and videos out:
CrossFit Open Workout 17.3 – Scott Panchik
That Feeling in 17.2 Open Workout When your Forearms Don't Work Anymore

The post 15 Top Predictions from Crossfitters about Dave Castro's 17.3 Open Workout Clue appeared first on BOXROX.