The Women
are led by Ragnheiður Sara Sigmundsdottir.
Sara has a close 4 Points advantage to Kari Pearce which is only 1 point on top of Camille Leblanc-Bazinet.
The score is extremely close, 34 points for Sara, 38 for Kari and 39  and Camille.
4th placed Jamie Green has a total score of 91.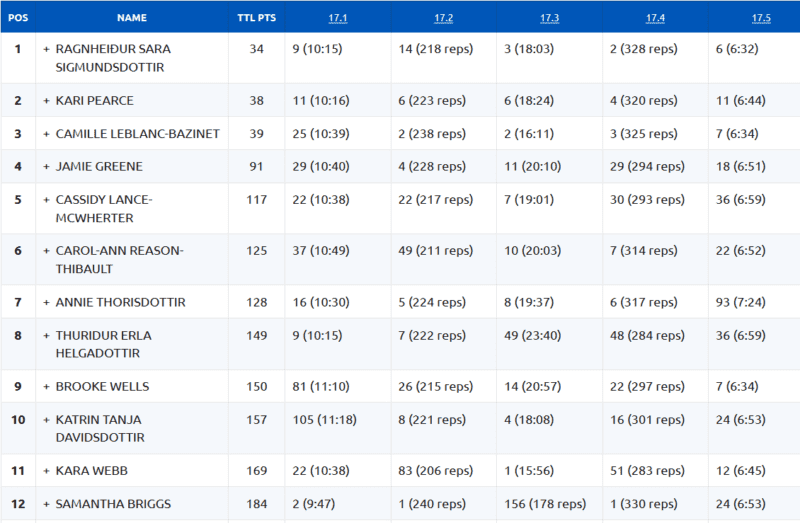 The Men
On the men side we see a clear win by Mat Fraser.
The 2016 Games Champ holds a total score of 40 points.
Followed by Noah Olsen with 118 and Alex Vigneault with 139 points.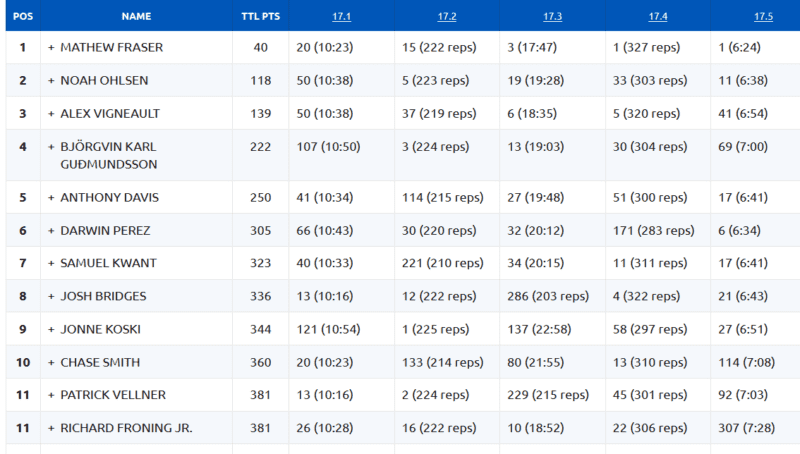 This is not the final Leaderboard and therefore Sara and Mat are not yet the official Winner. It will surely need a few more days to evaluate all Workouts but there will be probably no bigger surprise.
Leaving the Open behind, we are now even more curious what to expect in the Regionals.
They will be hold from 19th of May  to 4th of June 2017.
Save the Date!
7 Crossfit Teens to Watch in 2017
The post 2017 Open Winner appeared first on BOXROX.