Sara Sigmundsdottir wins the Central Regional by 55 points over Kristi Eramo in second place.
THE FINAL RESULTS FOR THE CROSSFIT CENTRAL REGIONAL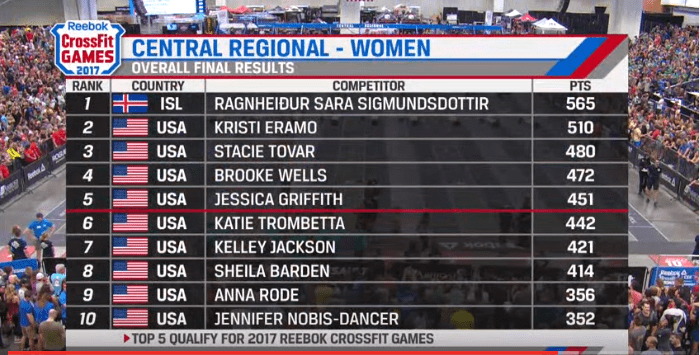 WATCH THE FULL VIDEO OF THE FINAL EVENT
BREAKING CROSSFIT NEWS – Dan Bailey Explains Exactly Why He Has Withdrawn from The Central Regional Competition
The post BREAKING CROSSFIT NEWS – Sara Sigmundsdottir Wins The Central Regional! appeared first on BOXROX.