The dust has settled from the first day of Competition in the East Regionals and Canadian Athlete Carol-Ann Reason-Thibault stands proud with two event wins. The former boxer and hockey player has demonstrated her toughness and skill over Events 1 and 2. 
EVENT 1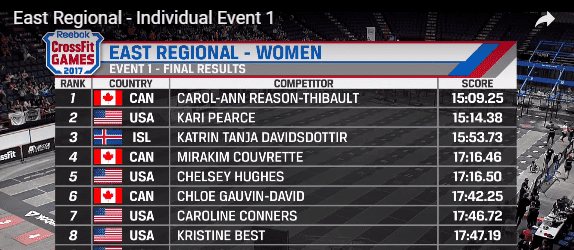 Carol-Ann Reason-Thibault finished Event 1 in a time of 15:08 after overtaking Katrin Davidsdottir and Kari Pearce, who were battling neck and neck throughout the earlier rounds of the workout. 
WATCH EVENT 1
EVENT 2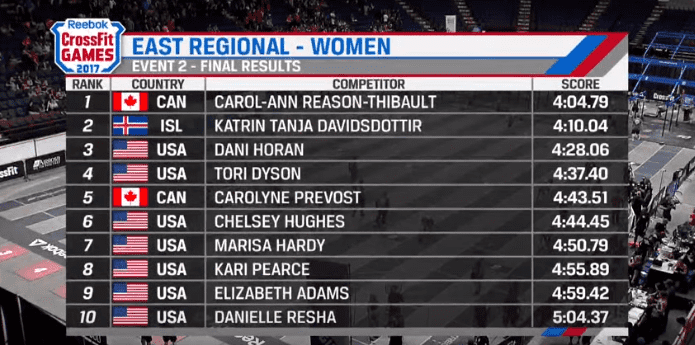 In Event 2, she stormed her way to first again, forcing Katrin to settle for second. Kari Pearce had some difficulties with the ring dips standards and recieved many no reps which threw her off her rhythm. 
WATCH EVENT 2
The post CROSSFIT NEWS – Canadian Carol-Ann Reason-Thibault Wins Events 1 & 2 at CrossFit East Regionals! appeared first on BOXROX.