The CrossFit JST team are based at the eponymous Box in Wigan. They are a comprised of a selection of Regional Athletes and top names in the UK CrossFit scene. This ambitious and talented group of dedicated Crossfitters are determined to become the first CrossFit Team from the UK to ever make it to The Games. 
Coached by Cam Nichols, former Olympic Athlete and owner of RowingWOD, this team finished in 5th and 2nd place in the first two events. With his strong leadership and the experience and abilities of the athletes, the rest of the world need to watch out for CrossFit JST, because the British are coming!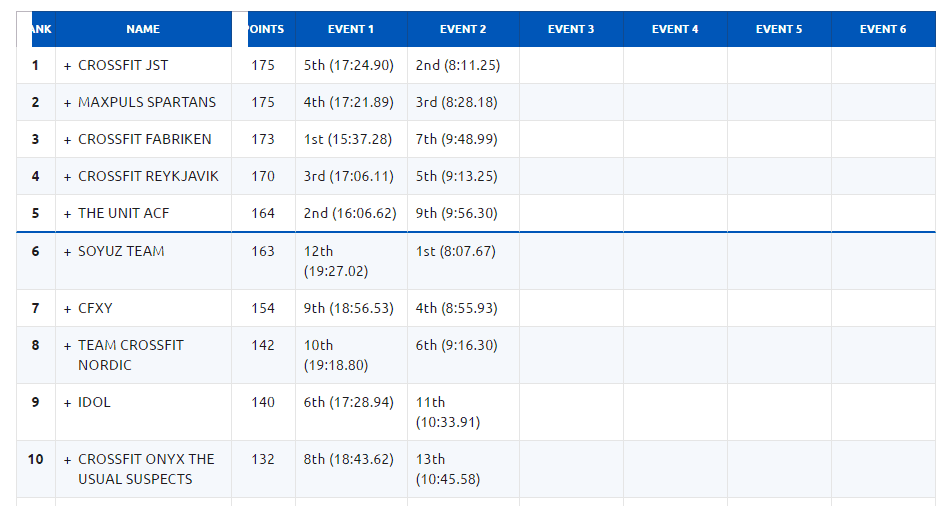 CROSSFIT JST IN ACTION YESTERDAY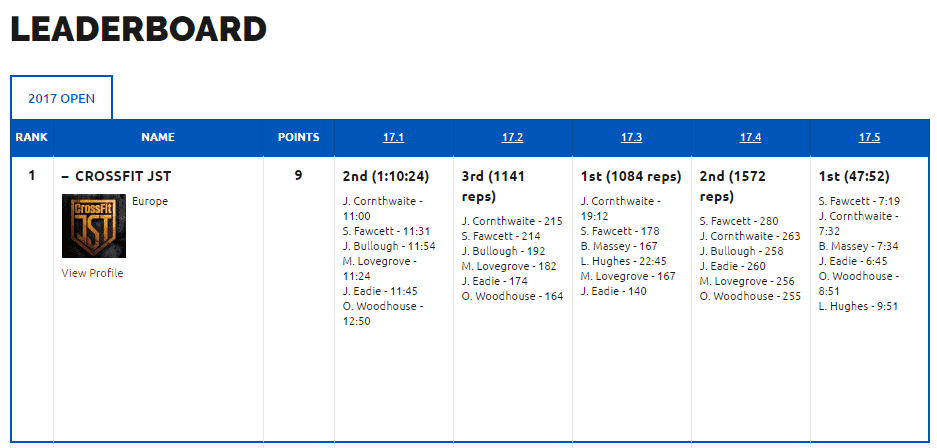 Find out more about the team:
Lucas Parker Explains What is Causing the Pec Injuries in Event 2 of CrossFit Regionals
Dan Bailey Explains Exactly Why He Has Withdrawn from The Central Regional Competition
---
team leaderboard © CrossFit Games
1st in Europe, 3rd in the World in the 2017 Open © CrossFit JST
The post CROSSFIT NEWS – CrossFit JST in First Place Going into Day 2 at Meridian Regionals appeared first on BOXROX.