HEAVY 17.5
10 rounds:
9 thrusters
35 double-unders
M 135 lb.   F 95 lb.
Athletes will complete 10 rounds of 9 thrusters and 35 double-unders before crossing the finish line.
Time cap: 12 minutes
WATCH THE FULL WORKOUT
2017 CrossFit Games: Individual – Heavy 17.5

Saturday Part 10 | Individual Heavy 17.5The men start featuring Mat Fraser, Ricky Garard, Brent Fikowski – Athlete, Noah Ohlsen, Björgvin Karl, Patrick Vellner and more of the world's fittest men. The women follow featuring Tia-Clair Toomey – Athlete, Kara Webb Annie Thorisdottir, Ragnheidur Sara Sigmundsdottir, Tennil Reed, Katrín Davíðsdóttir and more of the world's fittest women.

Posted by The CrossFit Games on Samstag, 5. August 2017
RESULTS FOR THE WOMEN
Kara Webb on Tia-Clair Toomey:
"Oh damn that girl gets me moving, hey! Yeah, two Aussie chickies … it is sooo cool having Aussie chickies at the top. Like I can't tell you how awesome it is. Man, she keeps me on my toes. I'm really grateful for (@tiaclair1 ) because she makes me get more uncomfortable than I'd like to. … This is the best chance that I've ever had. Time will tell, but at the moment, I'm just having a wicked time."—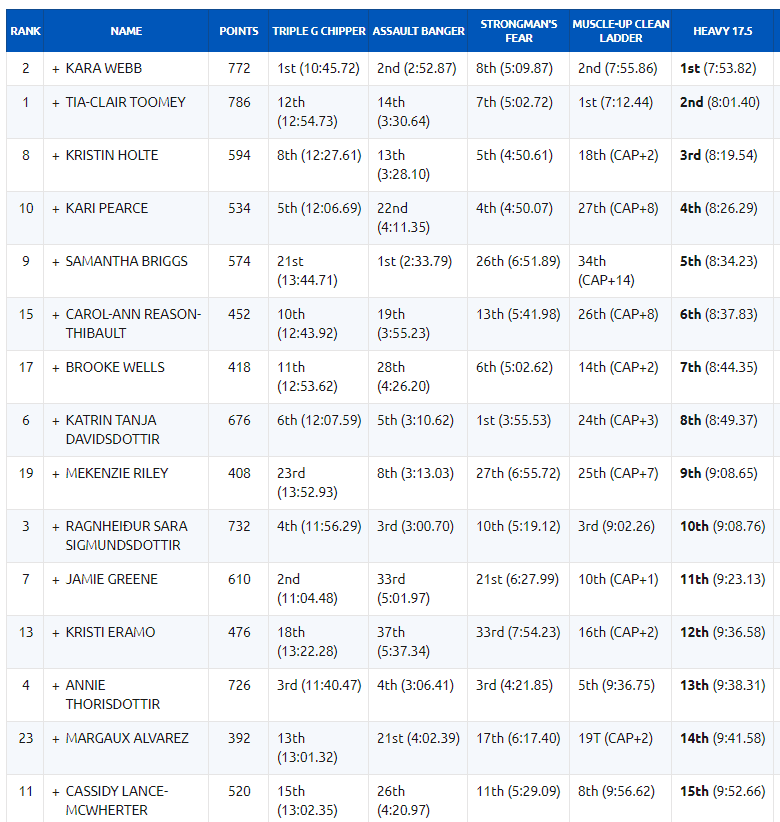 RESULTS FOR THE MEN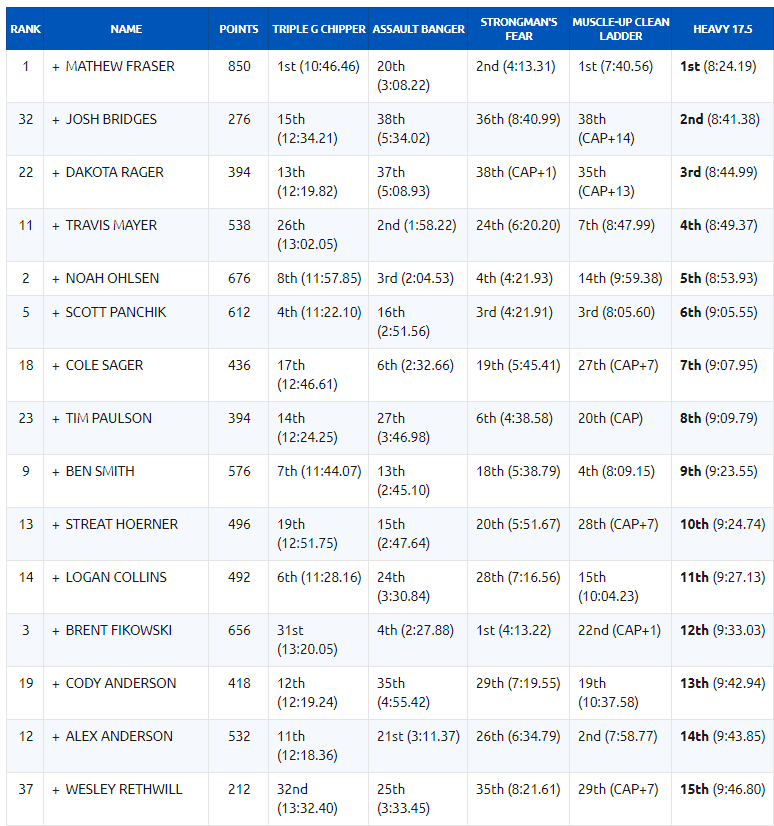 More CrossFit Games news:
Games Athlete Jason Carroll Proposes to His Girlfriend In-between Events at The CrossFit Games
17 Year Old Snatches 131 kg (291 lb) at The CrossFit Games and Beats Mat Fraser's Lift!
---
women heavy 17.5 © CrossFit Inc
The post CROSSFIT NEWS – Mat Fraser and Kara Webb Win Heavy 17.5 Event at CrossFit Games appeared first on BOXROX.