Double Under Snatch Masters
Double Under Snatch Teenagers
Strongman's Fear Individuals
Vest Triplet Teenagers
Muscle Up Clean Ladder Individuals
2RM Front Squat Masters
Quatrain Teenagers
Couple Couplets Team
Quatrain Masters
Worm Rotation Team
Vest Triplet Masters
EVENTS RELEASED SO FAR
INDIVIDUALS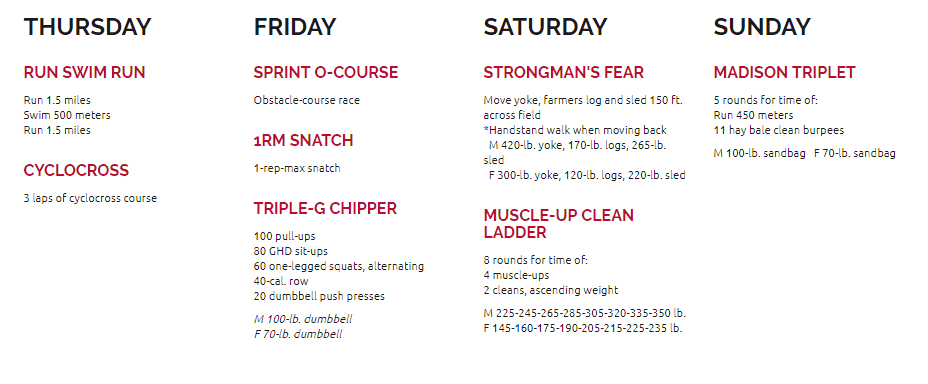 TEAM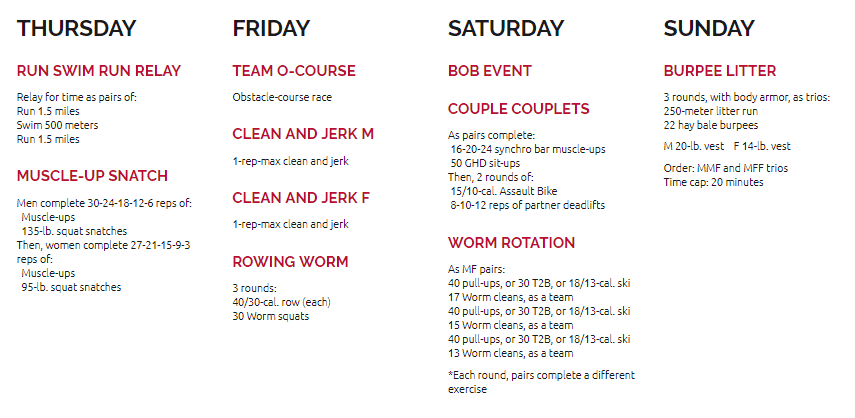 MASTERS / TEENS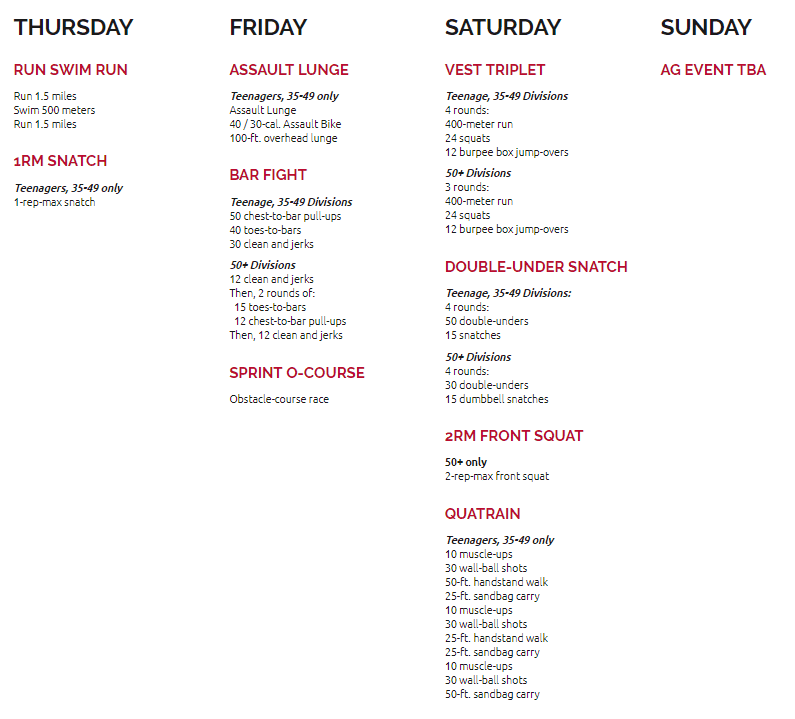 HOW TO WATCH?
You can watch all the action on the CrossFit Games fb page and website.
WHEN TO WATCH?
For all Event times, download the CrossFit Games App for all details.
MORE INFORMATION ABOUT THE 2017 CROSSFIT GAMES 
Two More Athletes Pull Out of CrossFit Games Due to Injuries
CROSSFIT NEWS – Update from Camille Leblanc Bazinet About Her Dislocated Shoulder
The post Day 3 – What Events You Need to Watch Today at The CrossFit Games appeared first on BOXROX.