The finals of The Berlin Throwdown 2107 took place in the heart of the city at the Friedrich-Ludwig-Jahn-Sportpark on 8th & 9th July. The two day Event brought together many Athletes of varying abilities, from experienced Regionals Competitors right through to first time competitors throwing down in the scaled division. Combined with unique and exciting programming, a large vendor village and a passionate and vocal crowd, this Event proved to be a huge success for both Athletes and spectators alike.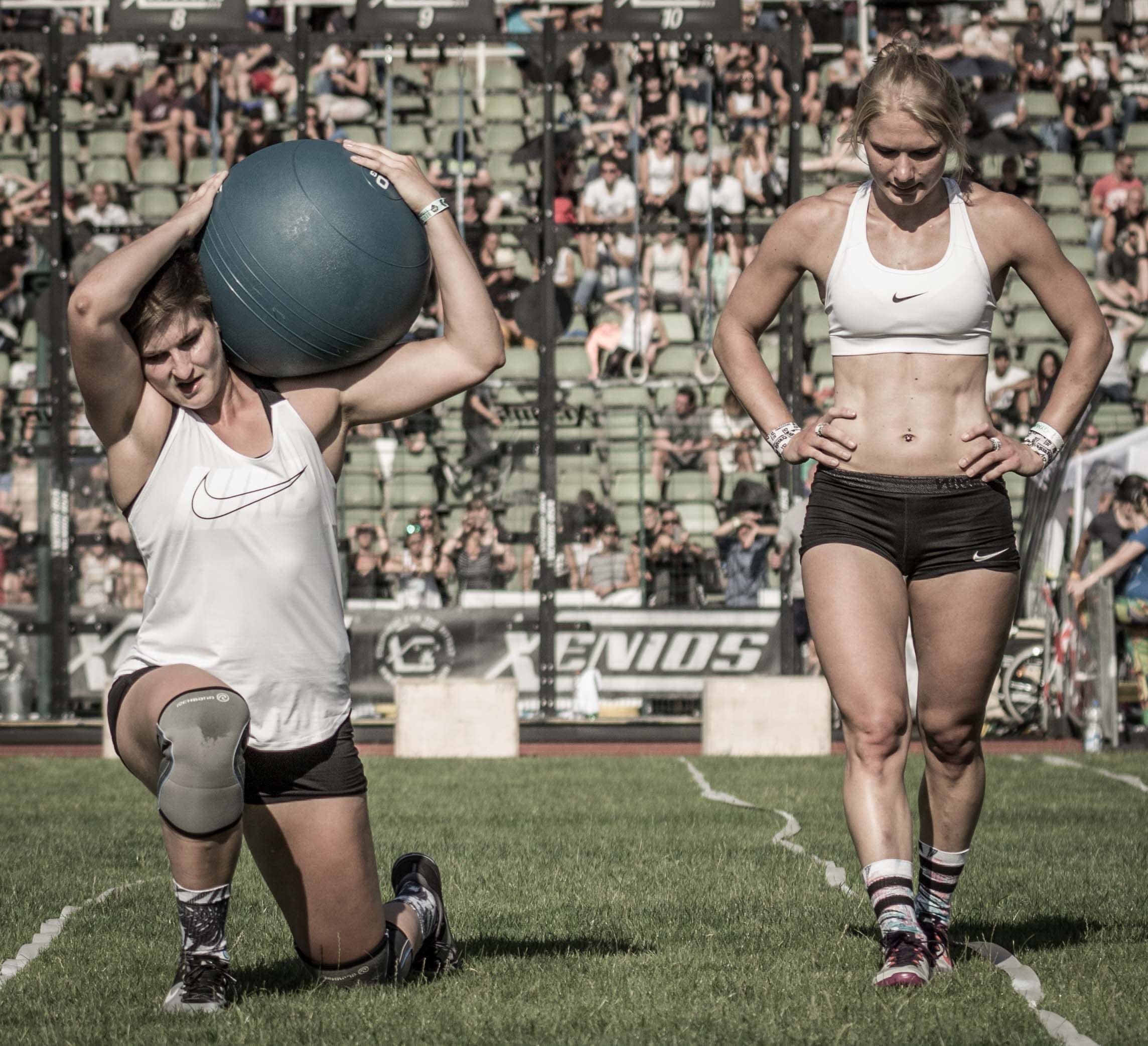 The finals were comprised of:
30 Elite M / F
10 Masters 35+ M / F
10 Scaled M / F
30 Team Elite M+M / F+F
5 Team Masters 35+ M+M / F+F
The Events themselves were split into a team competition on Saturday 8th of July and an individual competition on Sunday 9th of July. Athletes could choose if they wanted to register as part of a team, battle it out on their own, or do both.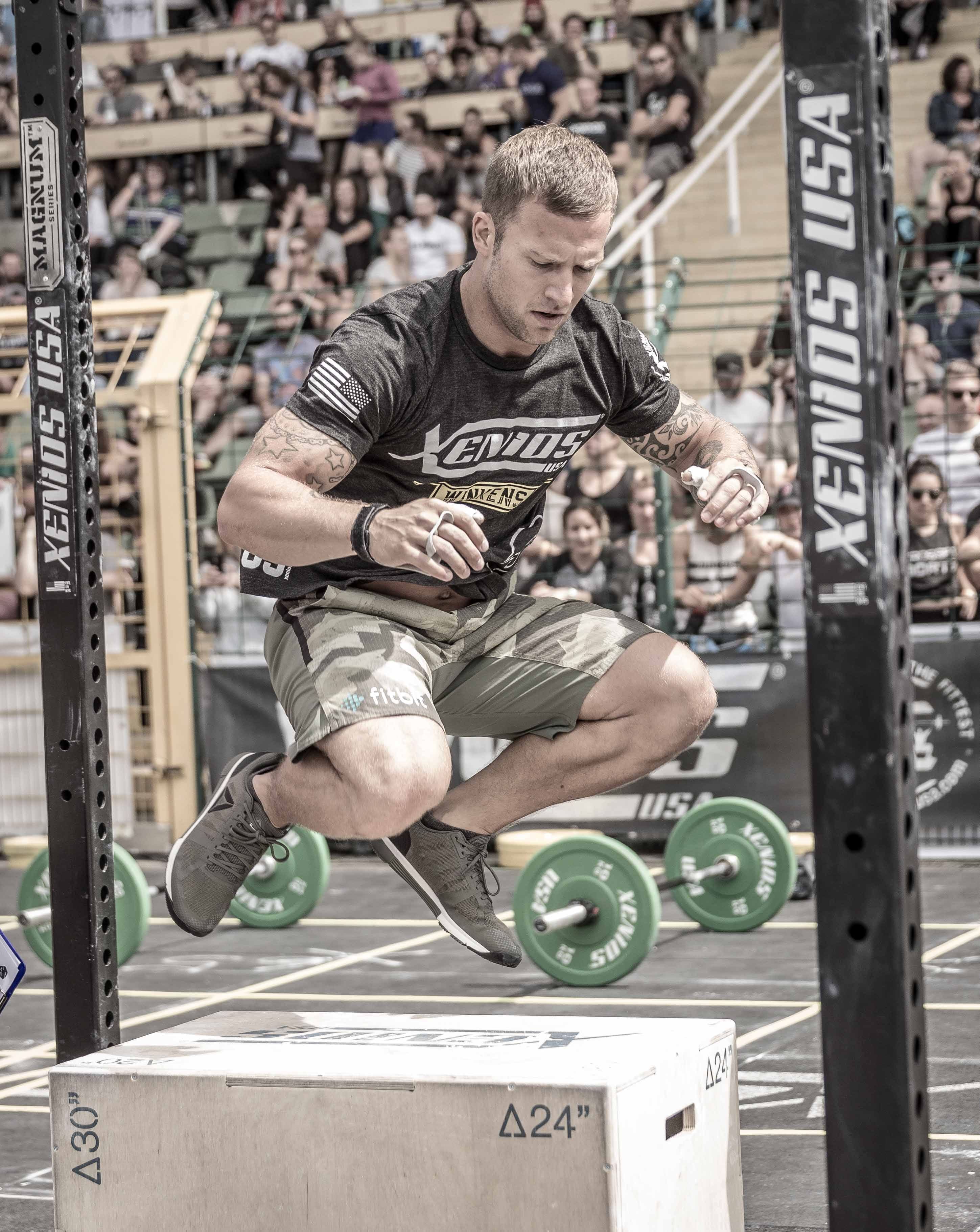 ACTION AND PROGRAMMING FROM THE BERLIN THROWDOWN 2017
The battle between Kevin Winkens and Zach Woods raged throughout the weekend, with Germany's number one finisher in The Open eventually losing out by a few points to the relentless onslaught of Woods. 
The programming itself was varied and unique. Unusual movements like slam ball carries were combined with more traditional events such as Clean and Jerk and Deadlift Ladders in order to create a true test of all round fitness. The Throwdown kicked off with a 4km run, and also incorporated handstand walks that required Athletes to start in a headstand position and press up into the handstand position before they began to walk. It was the small details like these, combined with a series of solid Events that made the Berlin Throwdown so much fun to watch!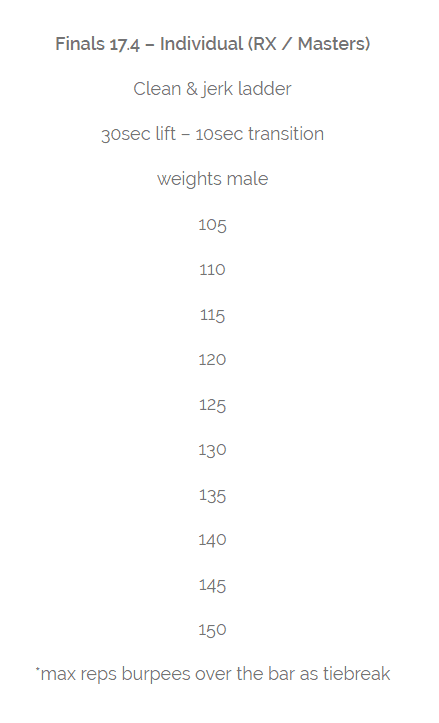 THE ATMOSPHERE AND COMMUNITY
A stand out quality of The Berlin Throwdown is the powerful sense of community that is prevalent throughout the entire Event. It is an occassion where friends from all across Europe come together to compete, catch up and throwdown. The atmosphere is fiercely competitive on the floor but warm and inviting in the stands.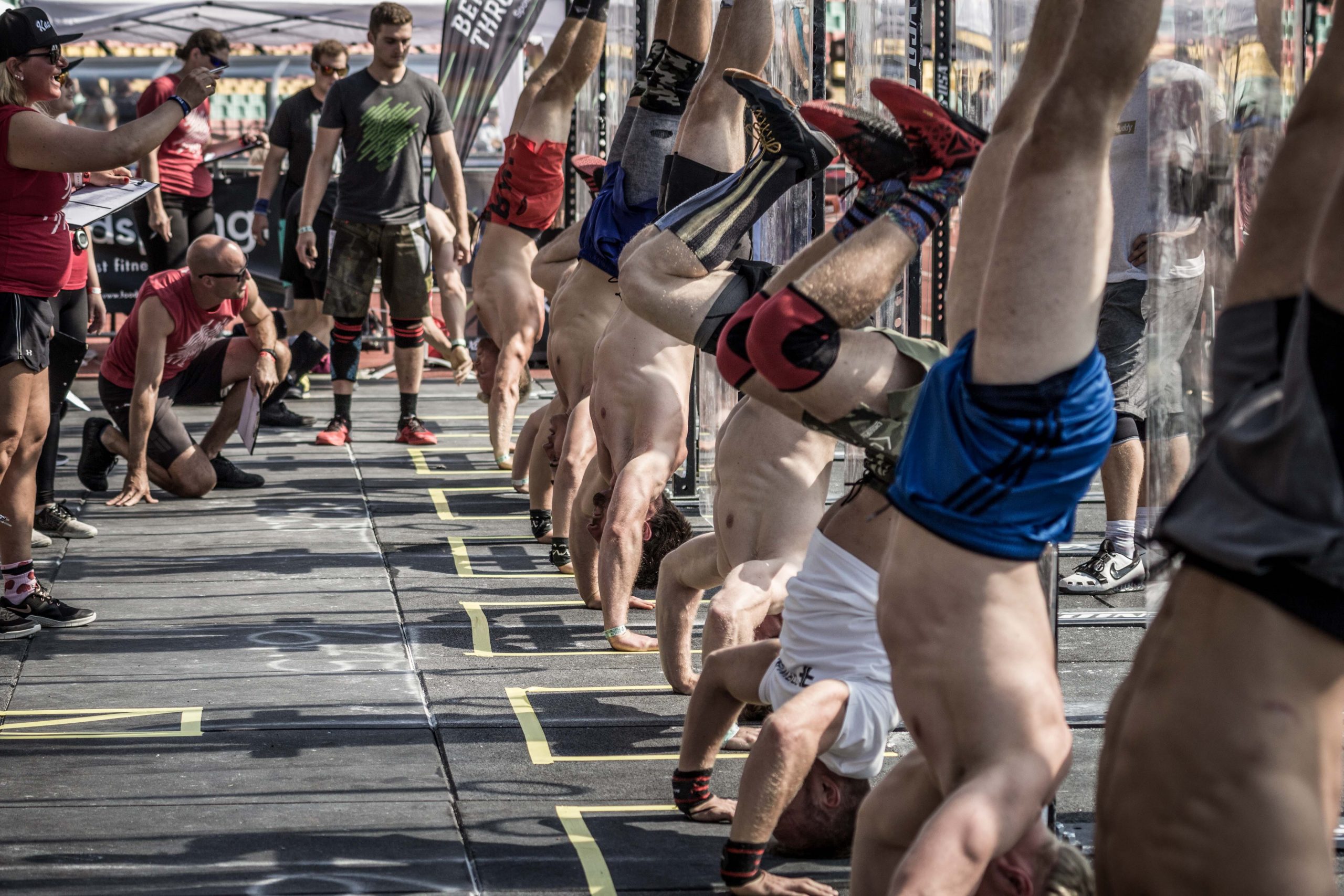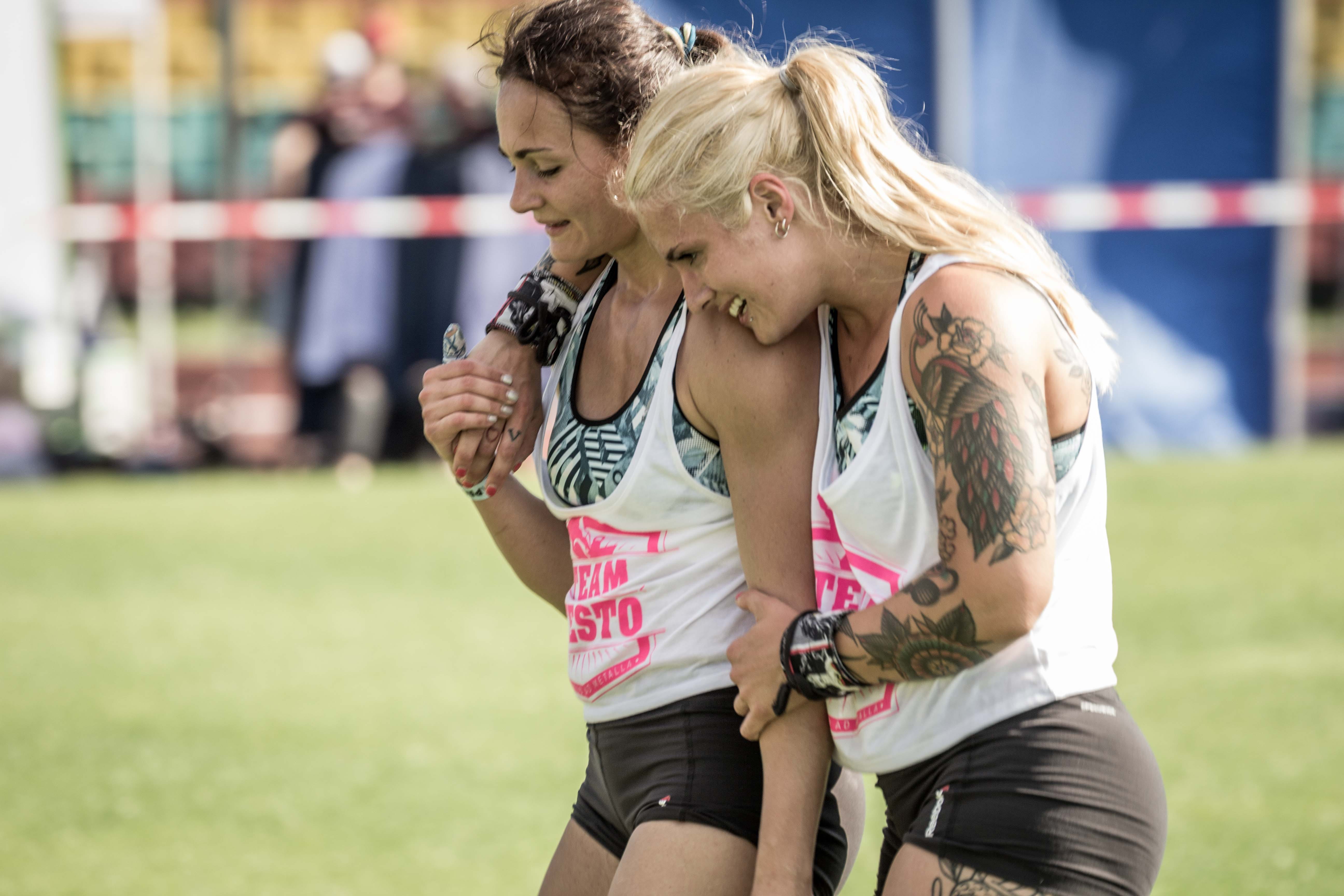 THOUGHTS FROM THE ORGANISERS
Giannis:
"We tried to implement the Stadium into the Workouts this year, as well as adding some unseen movements like heavy slamball lunges or the headstand to handstand walk."
"Some spectators asked us why they weren't allowed on the floor this year. There are two answers to that:
A) we wanted to create more of a connection between athletes and spectators, which is why the set up of the rig was different from last year, now facing the crowd so athletes and spectators were basically eye to eye. Keeping all spectators in the stands made the atmosphere a lot denser and more intense (just remember the roars during the ladders)."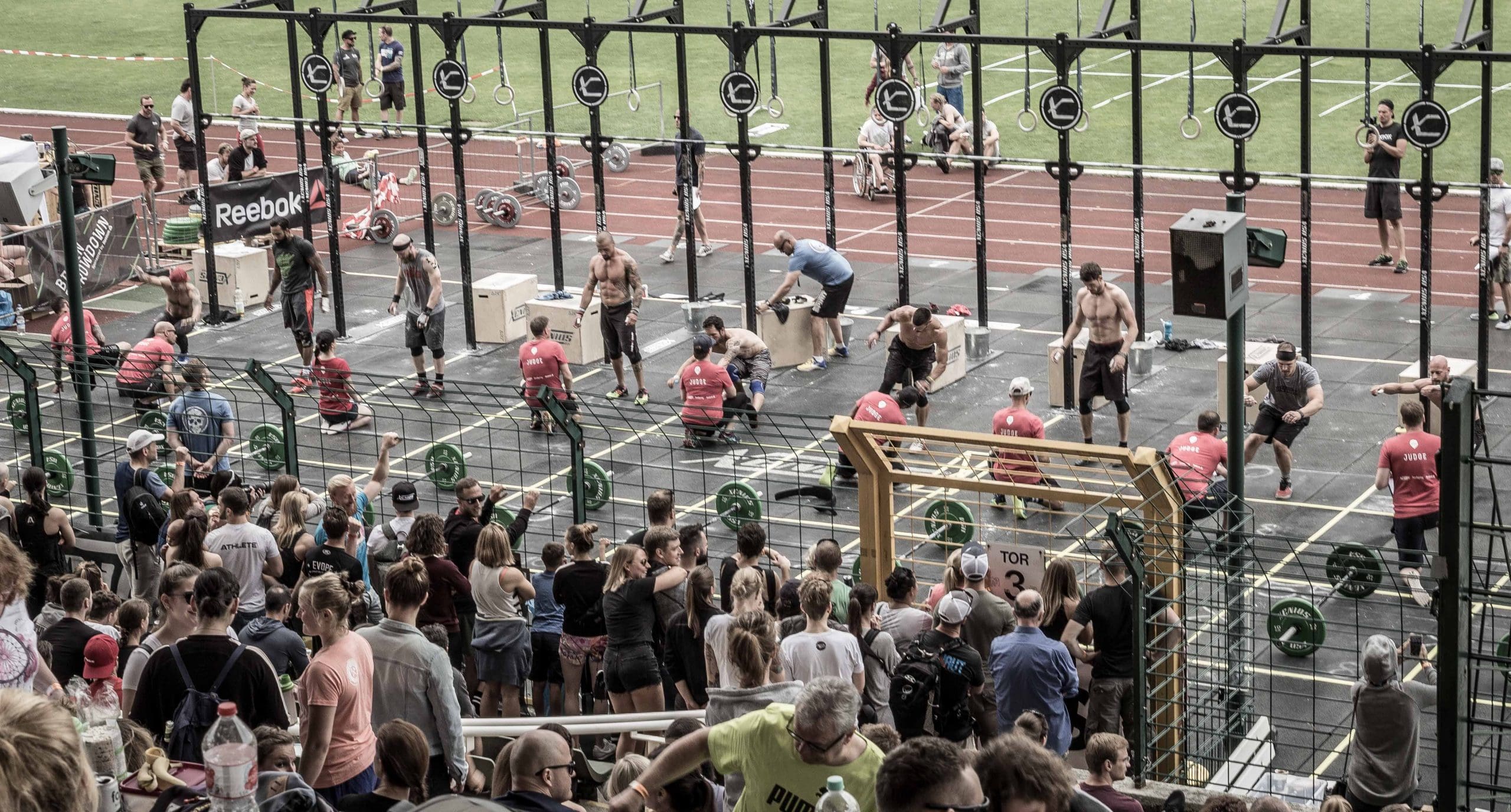 B) "Safety reasons. As the event grows and there are more people in the stadium, one of our biggest concerns is to make sure everyone is safe. There is a lot of weight flying around, our volunteers are running back and forth, forklifts are driving around and last but not least, there are some pretty strong people running around in full attack mode, who won't stop if there's a spectator in the way!"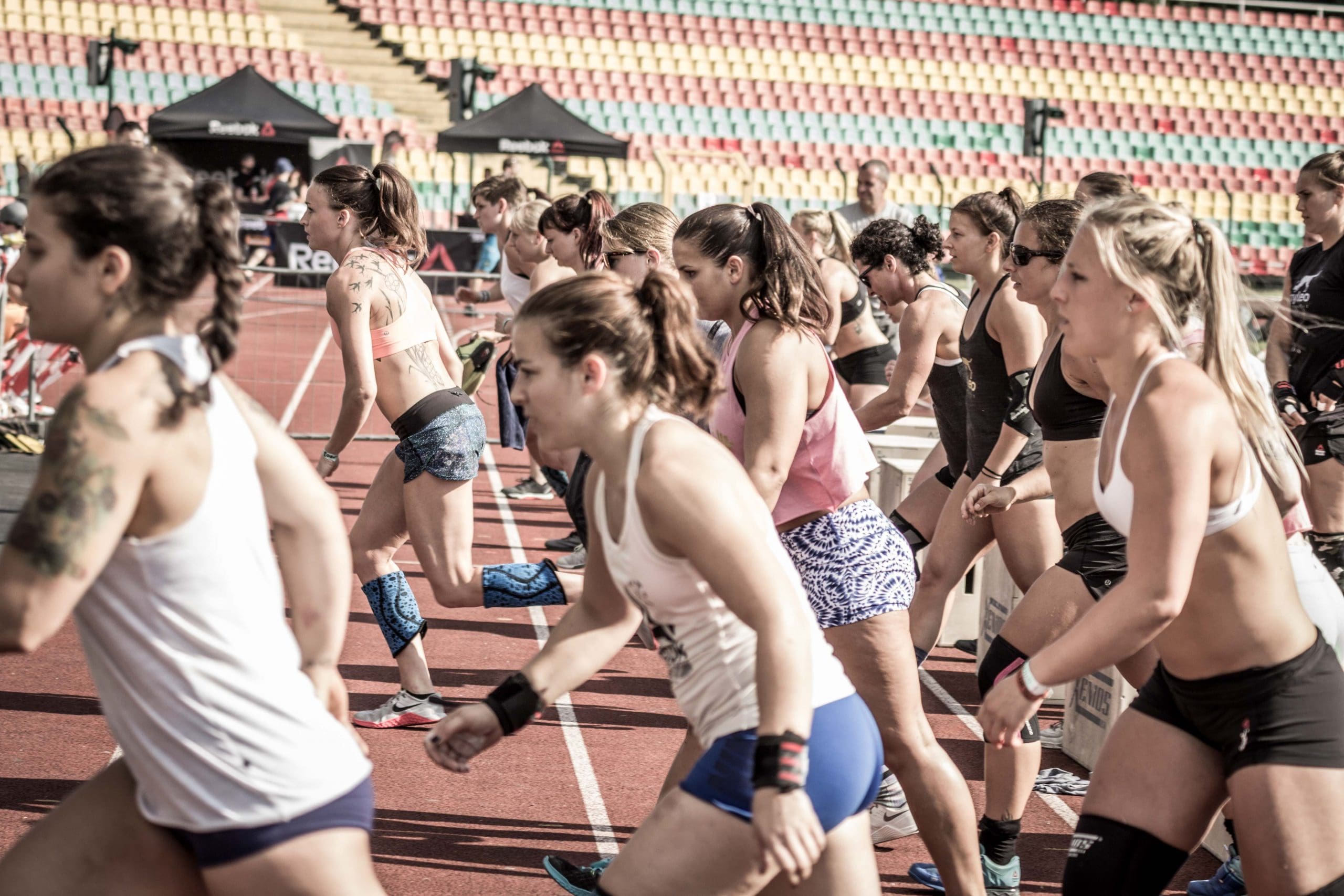 "Our field of competitors was even more fierce than last year. We had Kevin Winkens and Zach Woods battling it out in the Men's competition and if Jonas Müller wouldn't have left it all on the floor with his teammate Jo Neusser on Saturday, the battle for first would've been even tighter. In the Women's division we had a strong field from all over Europe with some of the best athletes from Germany. In the end Elli Stenfors secured the win just a few points in front of Ann-Kathrin Weber. The Men's teams were dominated by Jonas MÜller and Jo Neusser, with some pretty cool teams from Germany making their mark as well.
It's always good fun to see which athletes pair up to compete and how they play to their respective strengths. Jessca Preiss and Alessia Wälchli returned to reclaim their title from last year and managed to finish with a strong 4th place, just outside of the podium. But again, we had a very strong field of teams from all over Europe pairing up, with Katarina Liptakova and Karin Freyova edging out the rest of the competition."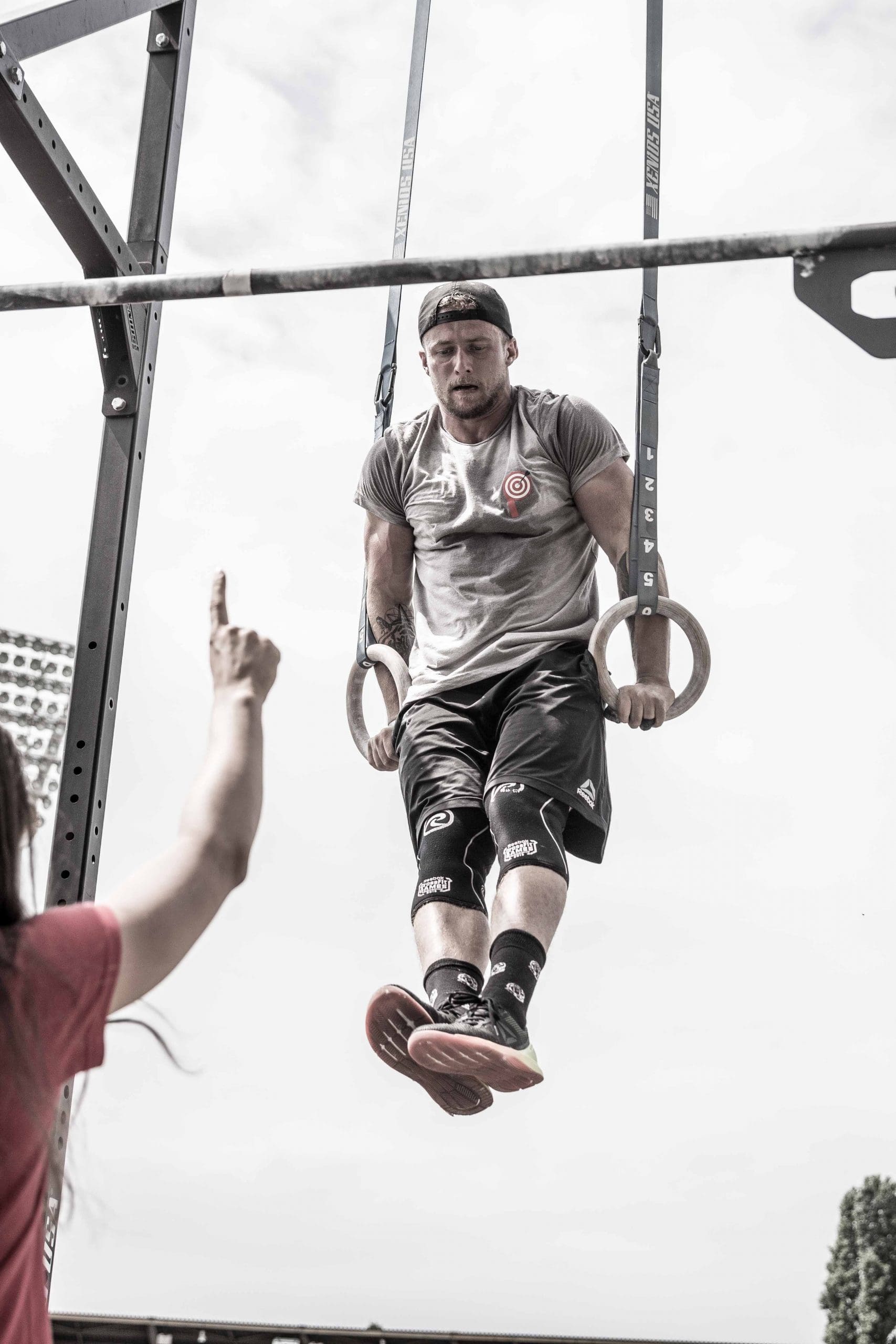 Wanja:
"Our expectations have been more than exceeded. We had more than 2000 spectators over the weekend, not counting vendors and athletes. The event was a huge success and we are really looking forward to next year's event which will come with quite a few new things we are planning and already working on. Huge thank you to all supporters, volunteers and sponsors who made this event possible."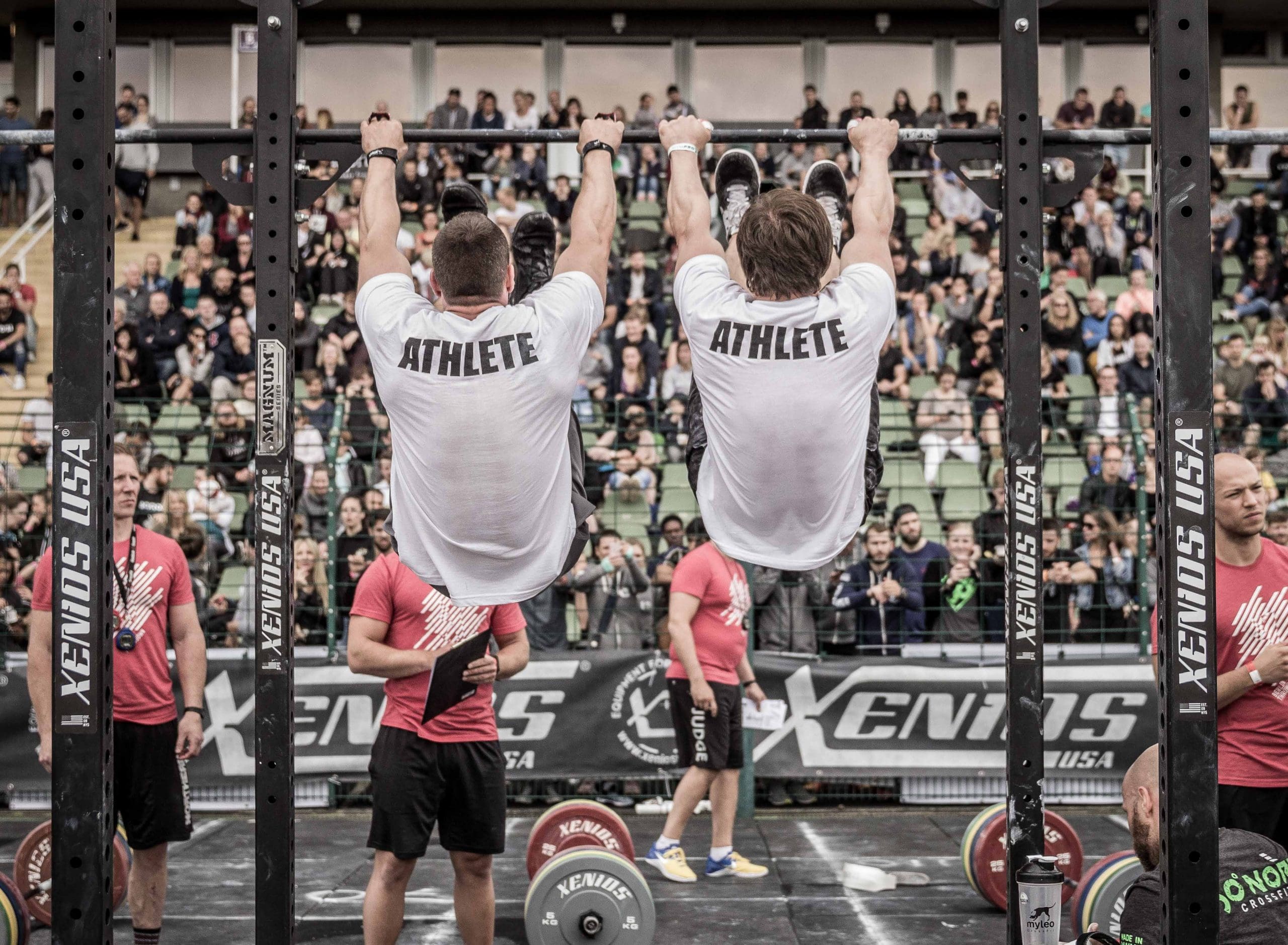 Athletes left it all on the floor during each punishing Event.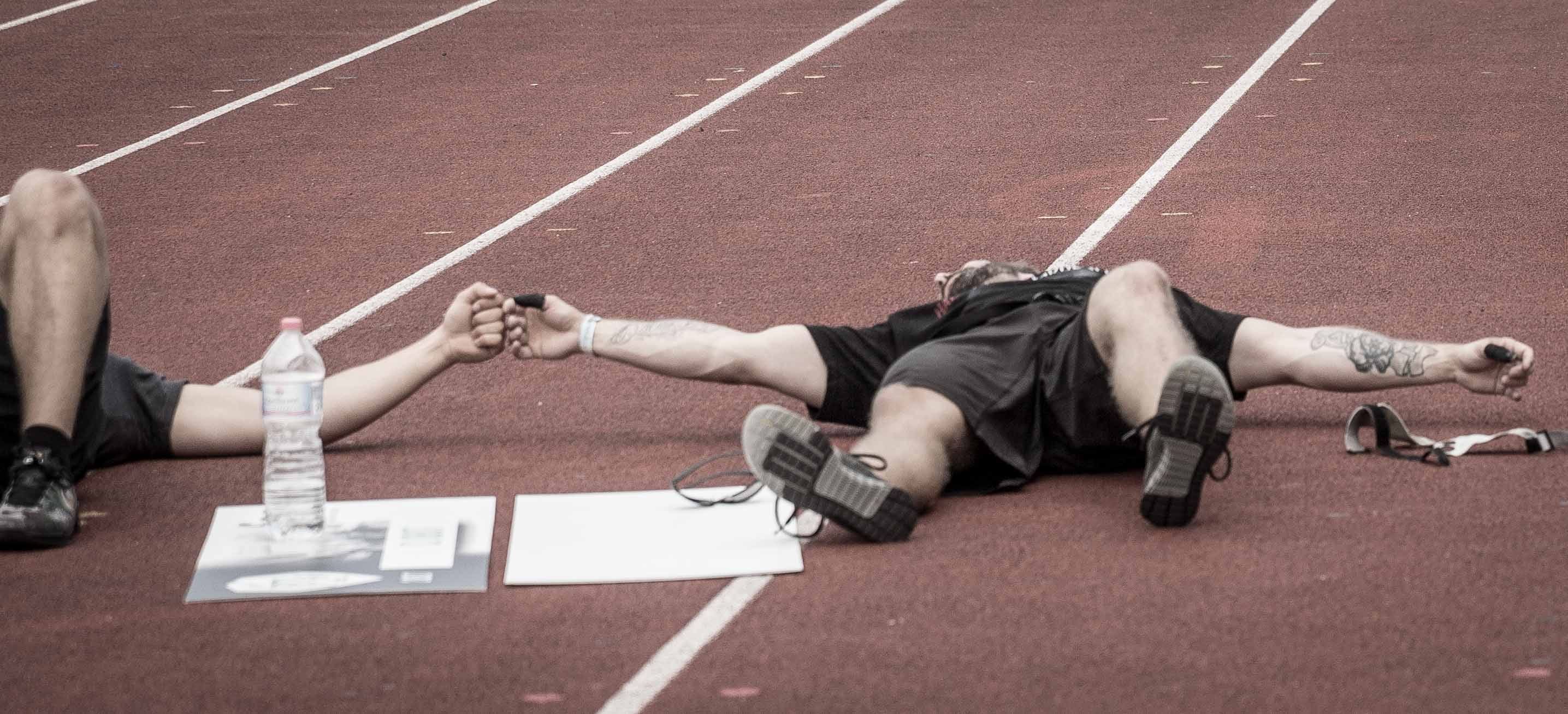 To find out more about the Berlin Throwdown 2017, check out their website and follow them on their social media channels:
---
Berlin Throwdown female athletes © Berlin Throwdown
Kevin Winkens © Berlin Throwdown
Event details ©
Handstand push ups © Berlin Throwdown
Competition floor © Berlin Throwdown
Athletes in Berlin © Berlin Throwdown
Tired Athletes © Berlin Throwdown
The post Fierce Competition and Community Fitness – Welcome to The Berlin Throwdown 2017 appeared first on BOXROX.