During the Open workouts, you get a rare opportunity to do the same exact workouts during the exact same week as the best Crossfitters in the world.  It's exciting to match your stats to their – until the stats start rolling in.
It's one thing to be enthusiastic about finally hitting fifty double unders in a row and quite another to find out that not only can the top athletes do way more, they have figured out ways to do it faster and more efficiently. Doing the exact same Workout as the stars of this sport gives you a feeling of how strong and dedicated those guys really are and probably lets you gape and cheer at the same time.
Take the Open as a Chance to see where you stand, to have fun and to really test your own abilities.
To show you that it does not matter at all how long you do Crossfit for or how good you are, we asked some Athletes from my Box (CrossFit Freiburg) why they compete:
Terrah Owens
2012-2014 Humboldt CrossFit, Eureka, California
2016 CrossFit Northern Inferno, Paso Robles, California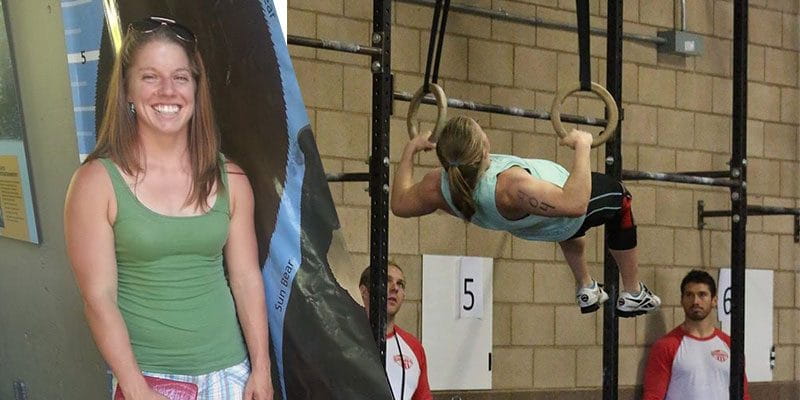 "I participated in my first Games Open in 2012. I had been doing CrossFit, consistently, for about one month. One of the coaches asked if I had signed up for the Open, I shrugged and said, "I don't think so?" to which he replied, "You'd know if you did. It doesn't matter come over here anyway." I asked what we were doing. "Seven minutes of burpees, are you ready?" I flashed him a look of "Are you insane?" and then proceeded to flop around on the floor for seven minutes until I reached 91 reps.
It was one of the hardest things I'd ever done, especially without warning. But the sense of accomplishment was overwhelming. I still had no idea what the Open was, but I was hooked. After a year of CrossFit I completed my first Open in 2013, which landed me a spot on our Regionals team, and again in 2014 and 2016.
I compete in the Games Open for me. I played soccer for 14 years, including two years in college, until I was 19. Afterwards I tried going to the gym, running with friends, "training" for Spartan Races, to try and fill the competitive hole in my heart, but nothing worked. That's why I started CrossFit in the first place. I get to compete with people in my Box every day, and during Open season, I get to compete with the entire world.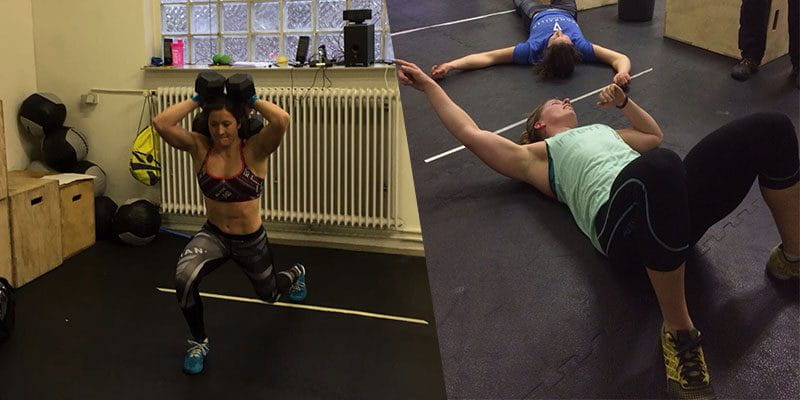 Sure, I'm not a Games athlete, I'm not even a Regionals athlete (my best finish was 60th in SoCal last year), but I get better every year and so do the people around me. I remember sitting on the ground, beating myself up after my second attempt at 14.2.
My coach came over, knelt down, and said, "Terrah, you can be as mad as you want for the next ten minutes, but remember you wouldn't even have been able to do this WOD last year".
I have watched magical things happen in the Open. Something changes when you're lined up with four or five of your gym mates, and the whole Box is yelling at you. Suddenly you're capable of things you thought were impossible five minutes before. It's an inspiring part of the year and something I always look forward to.
Tips for The CrossFit Open:
Don't be afraid of the workout! Just because this is the Open does not mean that this workout is any different. In fact, this workout is probably easier than some of the daily WODs programmed at your Box. Get out of your head and pick up the barbell (or dumbbell in the case of the Open this year).
Have a game plan and stick to it! Take some time to look at the workout. Watch the Games Open announcement. See what the pros are doing and then assess your own skills. Which movement will be the hardest for you? What strategies can you use to save energy? Pick a pattern to break up your sets BEFORE you start the workout. Always talk to your coach about what will be best for you.
Don't dwell on your score! It's just a workout. This is just a snapshot of your fitness at this moment. Maybe it wasn't your best performance, oh well. Use it as motivation for the next week and for the year to come. Then grab a beer and celebrate with your other competitors."
Marlene Bohny
2nd Spanish Throwdown 2016 Team
3rd Irish Throwdown 2016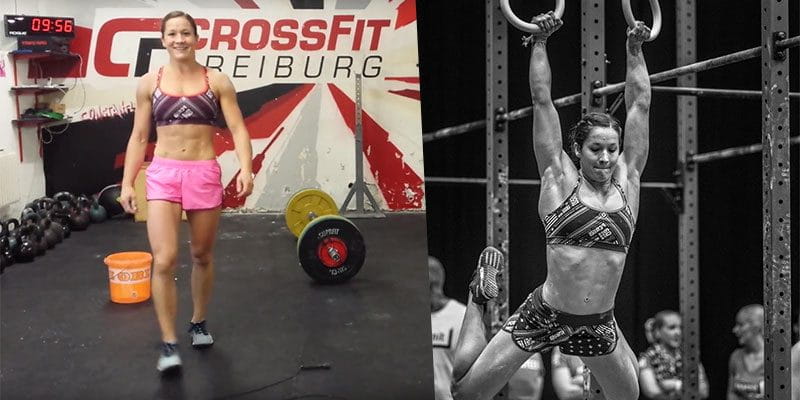 "Taking part at the CrossFit Games Opens offers the chance to compare yourself to other crossfit atletes all over the world. The results don´t only give you the possibility to see where you´re ranked in your region, country or age class, you can also check your position world wide and you get the opportunity to do the same workouts as all your idols.
Since the 5 workouts vary a lot, you receive an realistic result in the end. Strength and weaknesses get levelled.
Even if some of the open WODs have been repeated during the last years, it´s hard to prepare for a specific workout and I prefer to vary the training workouts in time and intensity.
Also it is really important to get out of your comfort zone and work on your weaknesses. Even if it is so much more fun to focus on what you like and what you´re good at, crossfit is about being strong in all areas of fitness and in the end you will get confronted with exercises you don´t like anyway. Since there are fixed movement standarts set for the open wods, it is helpful already to judge yourself strictly during workouts in every training. Reaching good results by doing lots of no-reps doesn´t improve you in the end, that´s why I dispose ´no-reps´ to myself whenever I feel like I didn´t perform an exercise properly, just to get used to focuse on the correct execution.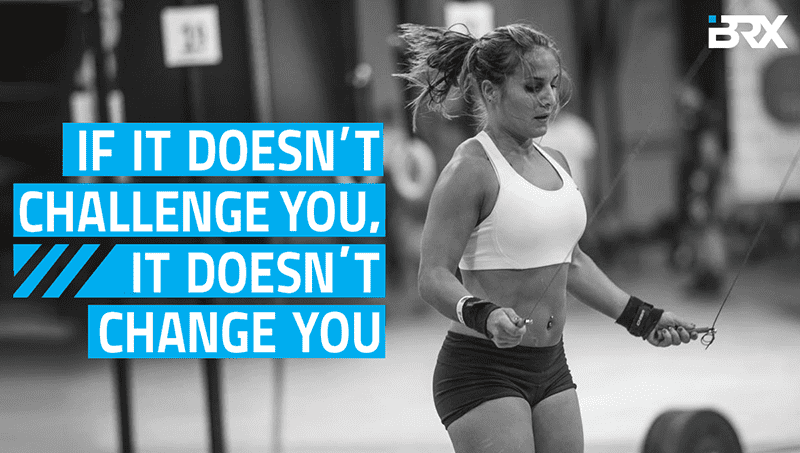 If the open wods seem to be really long or hard for you, it might help you to rest the day before to make sure you don´t have sore muscles.
Also my motivation is always much higher the day after a rest-day as well as the will to fight stronger. I think that motivation plays quite an important role anyway, that´s why you should never train so much you don´t have fun anymore. Also it might help you a lot to do the wods together with some friends to be able to cheer and push each other.
One last important hint to be able to perform successful Games Open workouts surely is your health. Since the open wods start in february, many people still have to deal with a cold and if you don´t feel good or have problems breathing, you will never be able to do your best performance. So try to keep yourself warm, sleep enough and eat healthy at least every now and than. In the end we should never forget that it´s sports and we do it for fun!"
5 Psychological Tricks to Help You Through Tough Crossfit Workouts

---
Crossfit motivation ©
The post How to Do Well in The Open and Have Fun – Whatever Your Ability Level appeared first on BOXROX.