Watching Ro vs Boz in CrossFit Open Workout 17.2, they both made sure to rest the dumbbells on their shoulders rather than holding the dumbbells off to the sides (think the usual finishing position for the dumbbell cleans) during the walking lunges. On one occasion Boz set off with the dumbbells in the later position, and almost lost his balance. He re corrected himself, set the dumbbells back on his shoulders and set off again with much more stability. Check out the photos below for this helpful technique.
 In line with the movement standards set by CrossFit, you MUST keep your hands gripped at all times on the handle of the dumbbell to avoid any no reps!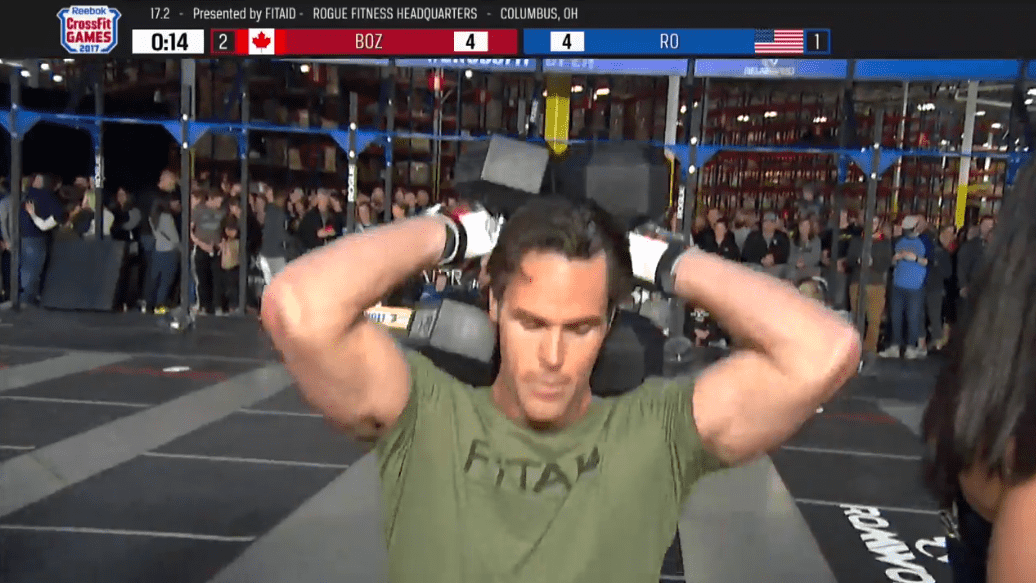 AND HERE IS BOZ USING THE SAME TECHNIQUE IN OPEN WORKOUT 17.2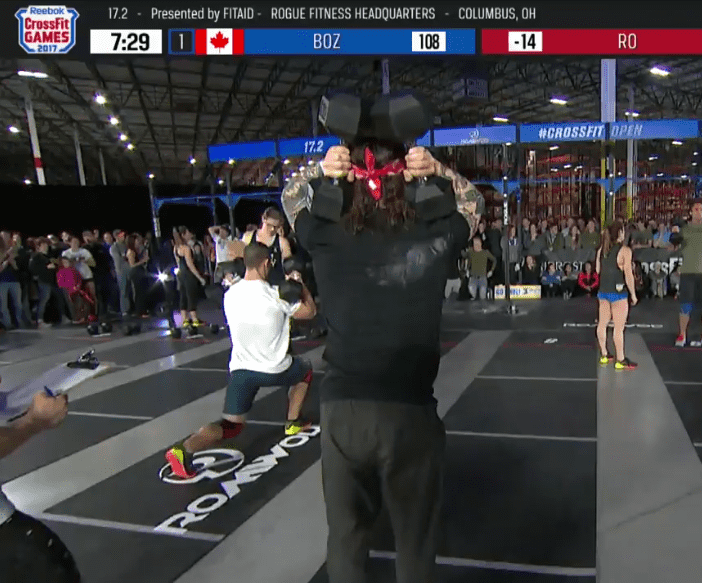 For more information and tips on Crossfit open workout 17.2, check these articles and videos out:
Tips and Strategy Tricks to Help you Smash Crossfit Open Workout 17.2!
Movement Standards and Everything you Need to Know to Compete in CrossFit Open Workout 17.2
---
dumbbells crossfit open workout 17.2 © CrossFit Inc
crossfit open workout 17.2 boz dumbbell carry © CrossFit Inc
The post Quick Tip for How to Hold The Dumbbells in 17.2 CrossFit Open Workout appeared first on BOXROX.