The first Weekend is over and we have the first Men and Women going to the CrossFit Games 2017. Many names are well known, others are absolute newcomers. Check out the action from the  East Regionals!
CROSSFIT EAST REGIONALS MEN

No big surprise in the first two spots. Mat Fraser and Patrick Vellner disputed the race. Fraser booked his ticket to Madison with his 15th Regionals Event Win after 4 total wins in the 2017 Events! Followed by Patrick Vellner who threw put in solid performances on all 3 days, showing no weaknesses. With Tim Paulson, Cody Mooney and Michael Palomba we have three absoloute newcomers.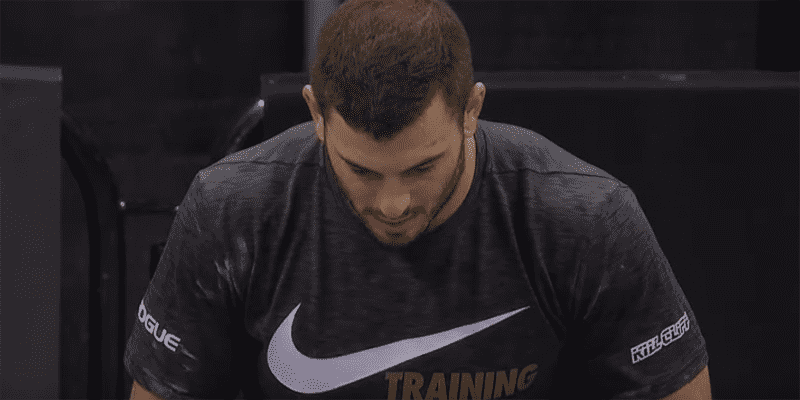 Injuries Plague CrossFit East Regionals as 4 Athletes are Hurt During Event 2!
Corey Lunney, Christian Harris, Kyle Kant and Chase Smith all suffered injuries from the ring dips during Event 2 at The CrossFit East Regionals. Alex Vigneault withdrew before the Events started.
Corey Lunney
Nicholas Paladino also withdrew as did Lucas Parker
Lucas Parker
"After finishing the event and leaving the floor with assistance from the medical team, I spent about half an hour getting my pulse, blood pressure, breathing, and temperature monitored and back to normal with help from the medical team.
After this I observed a very red colour in my urine.
In warmup and execution of event 2, my symptoms returned and persisted.
This is now becoming a trend for me – this pattern of events has occurred in other crossfit competitions.
Based on this, I felt it was unwise and unproductive to continue, this time.
Nobody is more disappointed about this than I am! Indeed, I am as perplexed as I am upset. I believe my prep this year was solid, and I felt good in the days and minutes leading up to this "system crash."
THANK YOU to the medical staff and volunteers who took care of me and kept me safe.
The plan now is to continue recovering, and to pursue further testing and information.
I'll post more detailed thoughts in few days."
Tim Paulson
(Red Line Interview)
Why/when did you start Crossfit? I was a competitive hockey player all my life, so when my to-be business partner introduced me to Crossfit at Ithaca College I was hooked from the start. The wide range of movements and skills it demanded that you master kept me addicted and constantly chasing something new; it was the perfect outlet while I completed my MBA. This journey all started in the spring of 2012 with the Crossfit Open – I got my first muscle up in an empty garage late that year and qualified for my first Regional the following spring.
How has it changed your life? Crossfit and functional fitness has sent me on a path I never could have imagined. I thought my athletic career was at an end, and I was contently headed towards a CPA license and 80 hour work weeks as an auditor with KPMG in Philadelphia. As I was finishing my MBA, though, my best friend approached me about opening a Crossfit gym – it would be great for us to have somewhere to workout (since HSPU and snatching were frowned upon at the school gym) and we could hopefully get enough clients to help us make the rent. Crossfit Pallas was born in October of 2012. At the time, I had no idea how much I would come to love coaching, and changing people's lives. My favorite part of what I do is seeing the mental, more than the physical, changes in the athletes I coach. Giving others the tools to get mentally stronger, more confident, and outgoing through fitness has such a profound impact on their life outside of the gym; it's an honor to be able to do that for people day in and day out. The competitive career that has birthed from this journey will always be my foremost passion – I was drafted to, and won a Grid League championship with, the DC Brawlers and am finished my 3rd trip to Regionals this year.
Long Term Goals: My goal, first and foremost, short and long term, is to make a trip to Carson as an individual. I'd love to see a Regionals team birth out of the competitor program at my box.
Short Term Goals: (as in everyday): I want to enjoy this incredible journey that is currently taking place, and to fully embrace the memories and friends I'm lucky enough to make out of it. We only get one of these, so I encourage everyone to remember to do the same. "Don't hold back, memories never die".
http://www.red-line-gear.com/tim-paulson/
Cody Mooney
The 22year old is already a 4times Regionals Athlete and now made it to his first CrossFit Games
MICHAEL PALOMBA
Only 21years old, Micheal Palomba improved from 18th in the 2016 Regionals to 5th this year and is another newcomer at the Games.  He surely has a bright future but at the moment there are 173 points between him and Mat Fraser. The fight for 5th place and therefore the Ticket to the Games has been on of the closest battles in CrossFit history.
THE WOMEN AT THE EAST REGIONALS

Reigning champ Katrin Davidsdottir suffered a first small reverse as Carol-Ann Reason-Thibault stormed into first place in this Regionals, relegating Davidsdottir and Kari Pearce to 2nd and 3rd place.
Dani Horan had the most emotional moment so far as she made her ticket to the Games and you could literally hear the weight being lifted from her mind. Chelsey Hughes obtains her first Games Ticket after four in a row Regionals
WATCH THE EVENTS: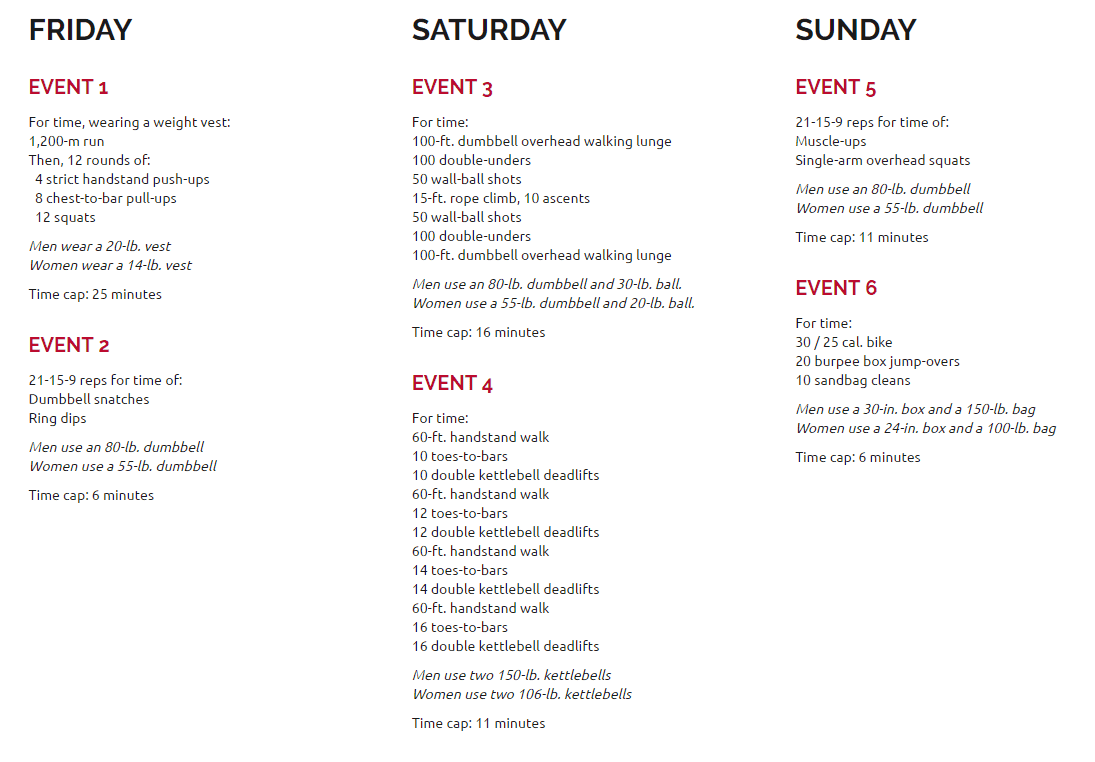 EVENT 1
EVENT 2
EVENT 3
EVENT 4
EVENT 5
EVENT 6
---
Mat Fraser © RX'd Photography / NF Sports
CrossFit Games 2017 Regionals © CrossFit Inc
The post Recap of CrossFit East Regionals & Videos of ALL The Workouts appeared first on BOXROX.