After the second Open Workout, Sam posted this photo.
It attracted negative attention from a few trolls. One commentator then wrote to Sam. And Sam replied to his comment: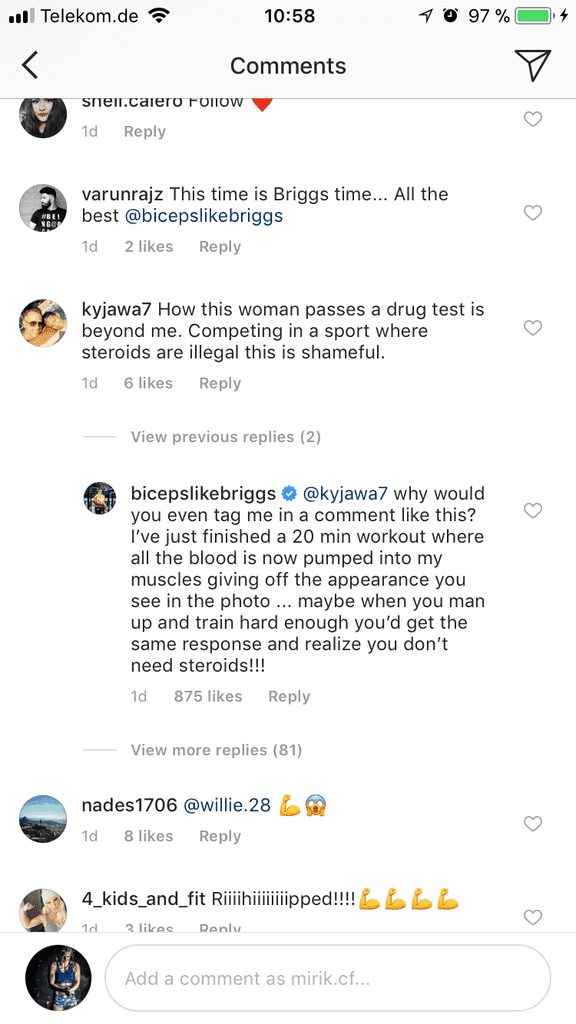 The commentator replied back to Sam.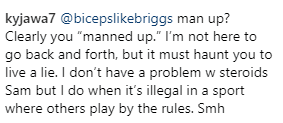 Elliot Simmonds then Reposted Her Post
"I'm lucky enough to know @bicepslikebriggs personally. She is one of the coolest, most genuine and hardworking humans I have ever met. It's a shame that there are so many half wits with nothing better to do than make shit head comments on social media. I know it's easier said than done mate but just remember these people are sad and miserable bastards "
Check out Sam before she started CrossFit by clicking on the article link below:
20 Amazing Body Transformations of CrossFit Games Athletes
The post Sam Briggs Fires Back at Commentator that Accuses Her of Using Steroids appeared first on BOXROX.