2017 CROSSFIT GAMES ASSAULT BANGER EVENT
For time:
40 calories on the assault bike (30 for the women)
20′ of moving the banger across the rails
"All you have to do is go out there and put in fucking work."
The workout is a twist on an Event from the 2012 Games. 
RESULTS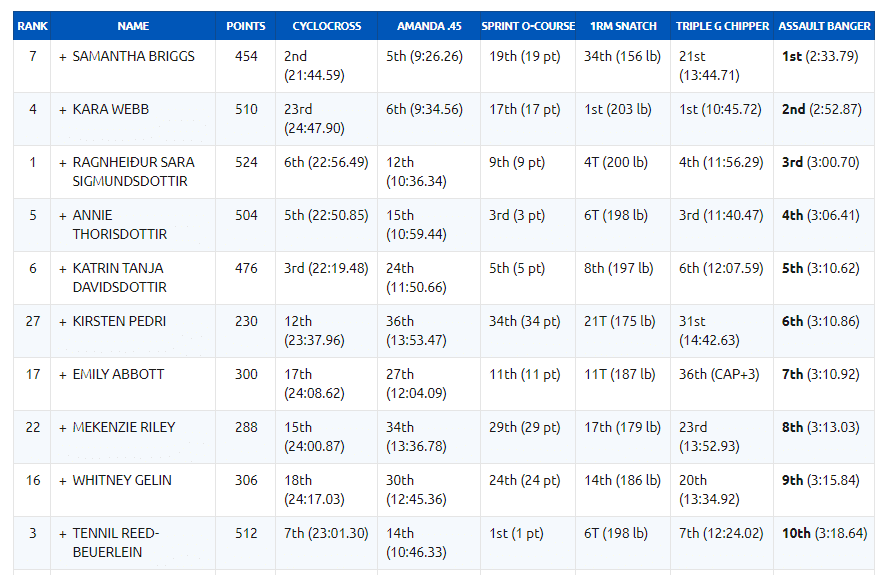 WATCH THE WORKOUT
Triple G Chipper first followed by the Assault Banger WOD
---
Top 10 women assault banger © CrossFit Inc
The post Sam Briggs Wins Surprise 'Assault Banger' Event at CrossFit Games! appeared first on BOXROX.