After the excitement of the Run Swim Run, Cyclocross and Amanda 45 of the first day, tune in to find out what you should be watching on Day 2 of The CrossFit Games in Madison.
EVENTS FOR DAY TWO OF THE 2017 CROSSFIT GAMES
Team O-Course
Assault Lunge Masters
Assault Lung Teenagers
Bar Fight Masters
Bar Fight Teenagers
Sprint O-Course Individuals 
Clean and Jerk Team
1RM Snatch Individuals
Rowing Worm Team
Triple G Chipper Individuals
FRIDAY NIGHT LIGHTS
Yet to be announced, there will be the friday night lights Event for The Individuals. We will post updates for this as soon as they are made available. This will be the final Event of the day.
THE EVENTS THAT HAVE BEEN RELEASED SO FAR
Check out the details of each Event below.
INDIVIDUALS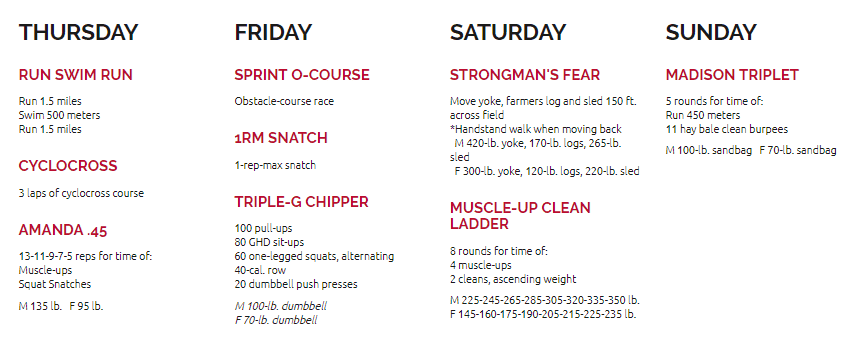 TEAM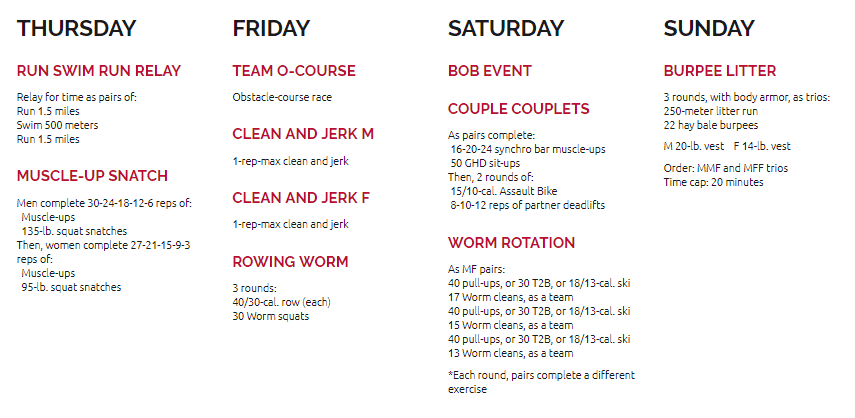 MASTERS/TEENS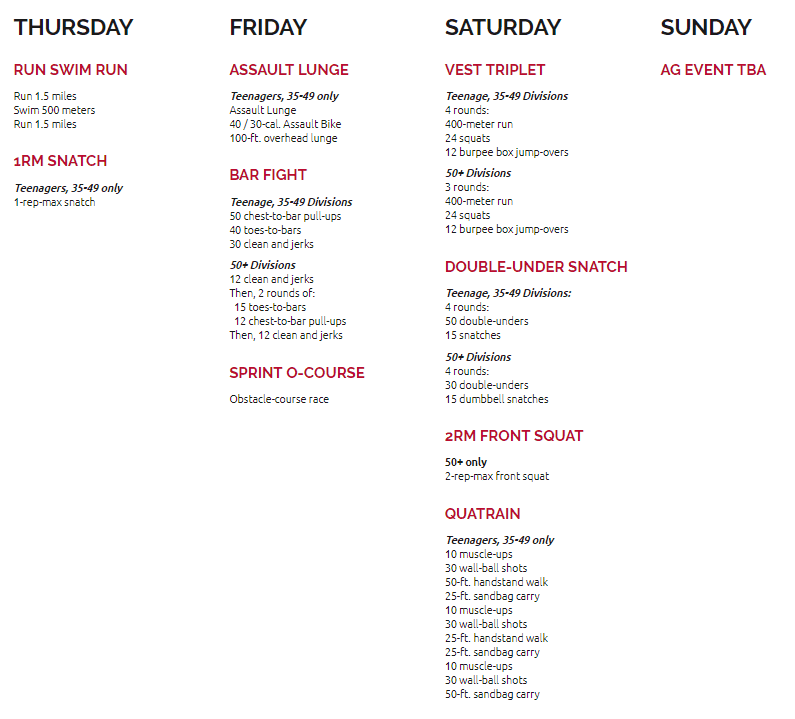 HOW TO WATCH?
You can watch all the action on the CrossFit Games fb page and website.
WHEN TO WATCH?
For all Event times, download the CrossFit Games App for all details.
MORE INFORMATION ABOUT THE 2017 CROSSFIT GAMES 
NEWS – Kristin Holte and Ricky Garard Win The Cyclocross Event
Two More Athletes Pull Out of CrossFit Games Due to Injuries
CROSSFIT NEWS – Update from Camille Leblanc Bazinet About Her Dislocated Shoulder
The post What to Watch Today at The CrossFit Games appeared first on BOXROX.