Placed in an old Industrial building with classic Berlin atmosphere, Argo Athletics founders Andreas Rogge and Marco Engel have created a well-frequented Box with a wide offering of programming and classes. Basic Classes, Mobility, Weightlifting or Gymnastic Classes accompany the "normal" WODs. But what makes this Box unique are the Screening Classes, where your weaknesses and restrictions are treated individual and the Shape Class, where the name speaks for itself.
We asked Andreas and Marco a few little questions:
BOXROX: What makes you get up each morning and run the Box? 
Marco:  The Strive to reach as many people as possible to make them fit, happy and healthy. We want to change as many peoples lifes as we can. 
Andreas: Customer satisfaction 
BOXROX: What's a typical day for you?
Andreas:
9.00 checking mail, Invoices, bank account, bookings, requests.
10.00-12.00 working on a project (web page, new prices, new equipment as examples) 
14.00 arrival in the box, cleaning, office work, team meetings, 
17.00 courses are starting, Bar service, talking to customers,
20.00 riding home 
BOXROX: What has been the hardest challenge to overcome whilst setting up and opening your Box?
Andreas: Having friends as employees. Never would do that again. The chaos of personal and work relation might suck you out. 
Marco: Not getting ahead of myself  working on too many projects and tasks – Prioritization is key here. 
BOXROX: What piece of advice would you offer anyone else looking to open a Box of their own?
Andreas: Look at the numbers, ask other Boxowners for real numbers and plan a financial cushion. 
Marco: Find a business partner and have a clear mission and vision in your head, constantly reflect and reajust if neccessary.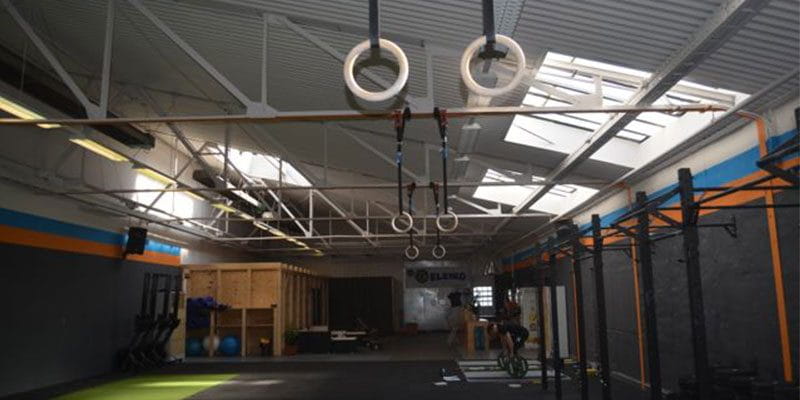 BOXROX: You call yourself a "non competing"Box. What does that mean and is this matchable with a competitive Sport like CrossFit?
Andreas: Crossfit is a lifestyle which we love. The way it is understood from a lot of Box owners as a competitive sport against each other, tracking results on a white board or a software is only one way to look at Crossfit. 
We want to get  people fit for their day to day challenges and we want them to enjoy it. We offer Crossfit to people how are already competing in their business life. So we offer them one hour per day to take care for their bodies without any judgment. 
Our experience is that people over 40 and women in general are less afraid to give Crossfit a chance to become their preferred sport when the is the only competition against yourself and the clock. 
Marco: So, we are not free of Competition, but its not about looking left and right and celebrate to have the fastest time in the Wod but to focus on yourself, have fun with the people around you and have the best hour of your day. 
BOXROX: Do you hold competitions, how do you keep them unique and exciting?
Andreas: We only do them twice a year. They are embedded in community events like our box birthday party or internal box championship and our famous kaloriendisko to give them extra room and seperate them from our "Every-Day Philosophy" of No-Competition.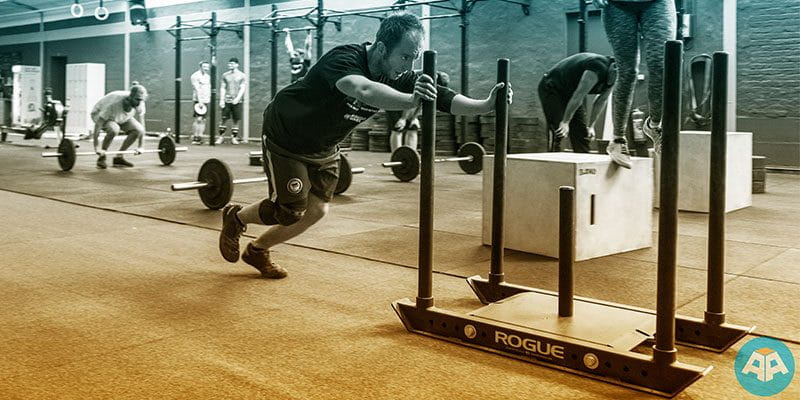 BOXROX: What is special about your Box?
Andreas: We had a concept about what we want, our customers and the services we wanted to offer. So from our philosophy Via website via running the courses and back office task this Box is a box for working people who want to be fit for the challenges of life.
BOXROX: How do you cater to the individual needs and goals of your members?
Andreas: We do regular surveys to collect opinions and we publish items we solved or fixed in regular newsletter. We are discussing mood and requests in regular teammeetings with the coaches.
We try to find solutions for every need or request if it still fits to the basic concept. 
BOXROX: How would you describe the German CrossFit scene?
Andreas: Still storming. The market is big and a lot of boxes are surviving because their is not real competition. When competition will take place I believe we will see Crossfit – companies running several boxes and buying the financial weak market participants. But this might take another 2-3 years. 
BOXROX: Can you asses the german scene in comparison to the european and the american? 
Andreas: In America and Scandinavian countries Crossfit is a well known sport. Just look to the number of boxes on these countries. In Kopenhagen with 600t inhabitants you have 16 boxes, same on Berlin with 3.5 million inhabitants.
In Germany we are still a small community with first signs of professional behavior. Take for example the organization of public events. In Berlin  we see this year the second professional organized Berlin throwdown in a town with 17 Crossfit affiliate and estimated 2500-3000 Crossfitters. There is still a lot of room for growth.
BOXROX: Do you follow the Games? Who is your favourite and how maybe a insider tip?
Andreas: We do follow the games, but are more focused on the open and the effect on our community to be challenged with new movements. 
BOXROX: Describe your members in 3 words:
Andreas:
1. Open minded and fun loving
2. Representing Berlin Society in all aspects
3. Loyal Argonauten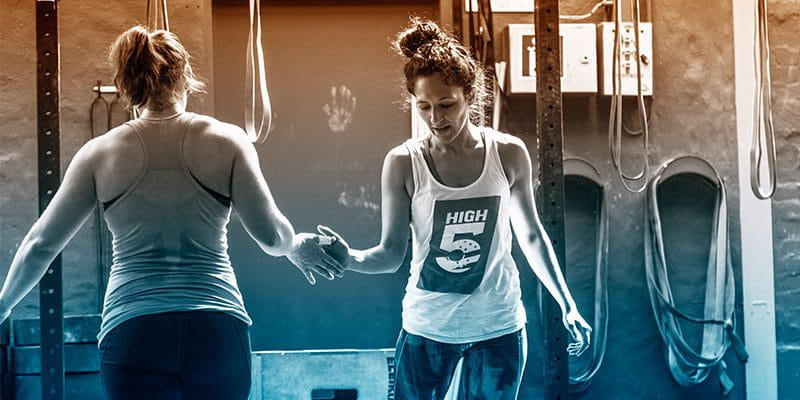 BOXROX: How did you get into Crossfit in the first place?
Marco:  I got introduced to CrossFit during my time in the military and fell in love with it.
Andreas: I was looking for a sport to cover my health requirements and found a box in jan 2013 where I started Crossfit 
BOXROX: Favourite WOD?
Marco: Every WOD that is Task Priority.
Andreas: All where a time cap saves me from collapsing 
BOXROX: What are your plans for the next year and beyond?
Andreas: We want to grow and establish the concept of Argo Athletics in other places 
Training Tips
BOXROX: Can you give us 3 tips on how to avoid injuries in Crossfit?
Andreas: Focus on warm up, the older the longer 
Dont put the pressure of competition on you if you can't keep your borders of abilities. 
Look to the long term, you don't have to become a hero in 3 weeks 
Marco: Take your Time before every WOD to do proper Movement Preparation. Even after 5 Years of CrossFit I still work on Technique with the PVC.
Dont Rush it. Dont try Muscle Ups if you cant string together a certain amount of strict Dips, Pull-Ups and Iso-Holds.
BOXROX: What piece of advice would you offer to Crossfit beginners?
Andreas: Learn to listen to your body and the hints your body gives you 
BOXROX: How do you program for the longer term goals of your members?
Marco: As easy as it sounds: Enjoy the Process and have Fun. It is easy to get intimitaded by all these new Movements and the trouble you have with them in the beginning. Relax and celebrate every small improvement. 
The post Argo Athletics – Top Quality Fitness in Berlin appeared first on BOXROX.