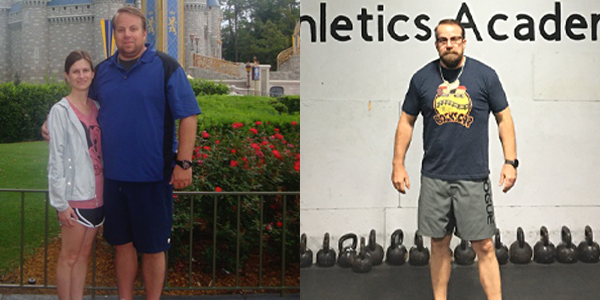 After the closures statewide ended in May I wanted to address the weight gain I had experienced. I wanted to get a firm grasp on my nutrition for my own well being. Now, I am in better shape than at any previous point in my life. In my past I have experienced severe highs and lows as far as weight gain. At one point in my life I was 309lbs. I am now 226lbs. With the coaching and skills I have gained from Unbreakable Lifestyle & Nutrition I have been able to develop consistent,sustainable, positive nutrition habits which allows me more freedom.
I started working with Unbreakable Lifestyle & Nutrition because I had become very relaxed with my diet and was not eating as well as I could be. I was looking for a way to create healthy habits that would lead me to a sustainable lifestyle of eating in the best way for my body and activity level. Having a coach hold me accountable has helped me to also make my nutrition a priority. Thanks to this program I feel like I am healthier and my strength and fitness are improving!
Contact Us To Begin Your Journey Today!
Jen Beebe
Nutrition Coach