Strongman
Forging Unbreakable Athletes
"Reduced to its essential parts, Strongman is a sport in which the principle task is to pick up random heavy objects and move them. Essentially, you move objects of near-maximal weight and are scored by time, reps, or maximum weight lifted…Strongman obviously involves strength, but also requires a great deal of athleticism, skill, and mental toughness. There's nothing else like it." – Dain Wallis, Complete Guide to Competitive Strongman 
And contrary to the name, the sport of Strongman has a large women's division – and welcomes all ages, experience levels and abilities with master's and novice divisions as well.
No two competitions are the same, but a typical contest might include:
an overhead pressing event (such as log, axle bar, or circus dumbbell)
a deadlift (on the floor, deficit, or elevated, or even a "car" deadlift)
a "moving" event (such as a yoke carry or sandbag run)
a grip event (farmer carries, Hercules Hold, rolling thunder)
atlas stones or an endurance event (max distance front carry, or similar)
There are three major Strongman federations in the United States, Strongman Corporation, United States Strongman, and Official Strongman Games. There are also a variety of unsanctioned contests that occur throughout the year that do not require an annual federation membership.
UAA Strongman Pricing: $60/month unlimited gym during open hours (programming included by request), $10/drop-in
Strongman Sunday takes place every Sunday afternoon from 11am – 1pm! This is a great opportunity to come and learn in a group format from seasoned Strongman athletes and beginners are always welcome. Join us!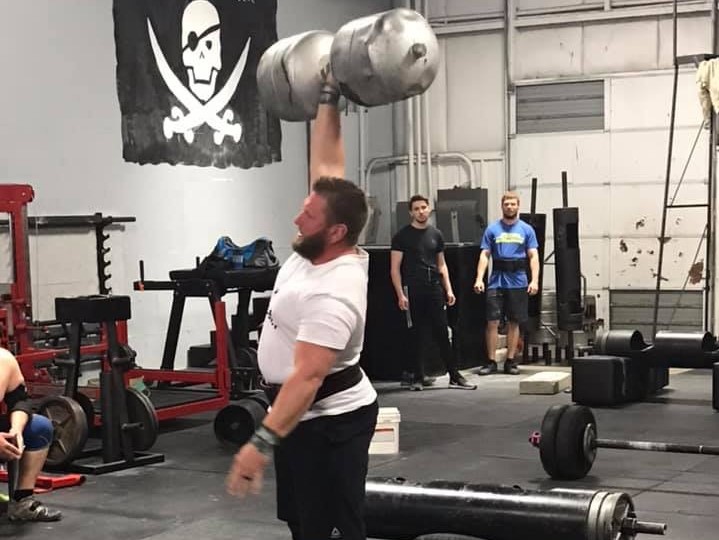 Schedule a GamePlan Session
The best way to Get Started with Unbreakable is to schedule a GamePlan Session. One of our certified coaches will meet with you in order to get to know you. The purpose is to hear about any goals (performance, weight loss, nutrition, etc) or plans you have. We also want to discuss any issues or injuries. Then we can design options for optimal performance.