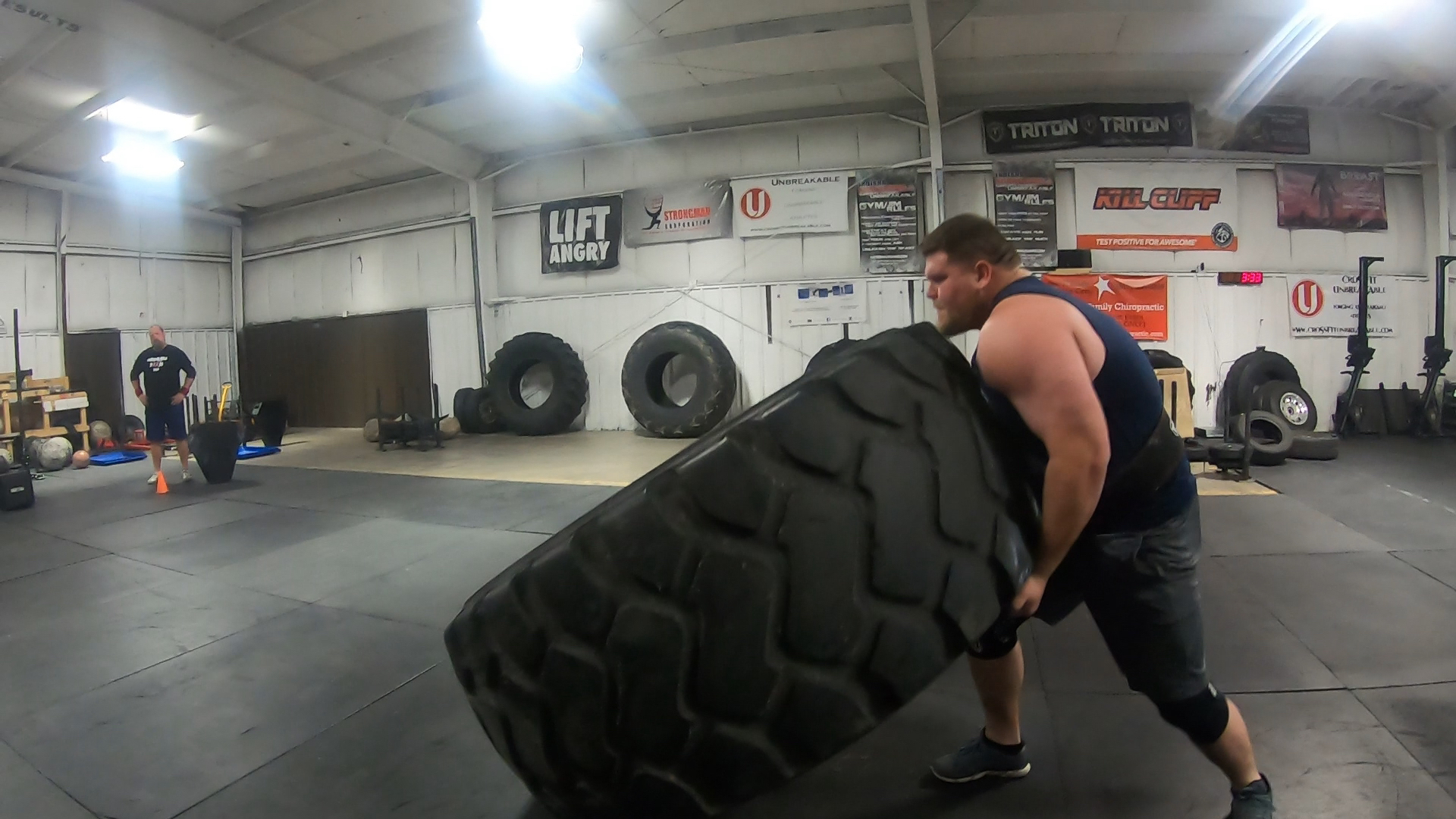 When Albert Brand moved his family to Indiana from Texas in 2018, he knew he wanted to get back to the gym. His career with MetroNet, an internet service provider, had prompted the move and he had gained a lot of weight over the past several years. He had also stopped going to the gym entirely.
Back in Texas, Albert had been a part of CrossFit and had enjoyed the strength portion tremendously. When he settled in Indiana, he looked up local CrossFit boxes and made his way into one to ease back into training.
"I was doing back squats one day, about three weeks into training after not working out for three years… And I did 500lbs for an easy triple, and thought to myself, 'Holy cow, I still have some strength left in me,'" Albert said.
Like many others, Albert had seen the "World's Strongest Man" competition on television every year and wondered if there were any strongman competitions in his area. He contacted the Indiana state strongman chair and asked where he could compete. After locating a show, he bought a log, circus dumbbell, and farmer handles to supplement the strength equipment he had accumulated in his garage gym.
In early 2019, he competed in his first strongman competition in northern Indiana, winning the novice class by a landslide. It was there he met a member of Unbreakable Athletic Academy's strongman team, who invited him to come lift at the facility.
"I love the atmosphere at Unbreakable. It's so encouraging, and there is always someone here to encourage and help new people to the sport, including a pro strongwoman. They also have all the equipment and space you could ask for in a place to train strongman."
Albert competed in four more Strongman contests since his initial victory, winning two local shows and gaining valuable learning experience at a "platinum" (advanced) show and the pro/am contest "Official Strongman Games," which was held in Daytona Beach, Florida.
"While I've won contests, I also got my ass handed to me a couple of times. You shouldn't compete only to win. You should do it because you enjoy training, because you enjoy the process. I like picking heavy stuff up. I know I'm not nearly as strong as a lot of people, but I'll keep working at it and get there eventually. I use losing as a motivator."
And there's one more special reason Albert is determined to get healthier and set a good example, in both victory and defeat – he's a father of four kids, who range from four months to 7 years old.
"My oldest daughter has been doing jiu-jitsu and competing for the first time in a few weeks. She told me, 'I'm going to be like you dad, I'm going to go win!'"
---
Video Testimonial