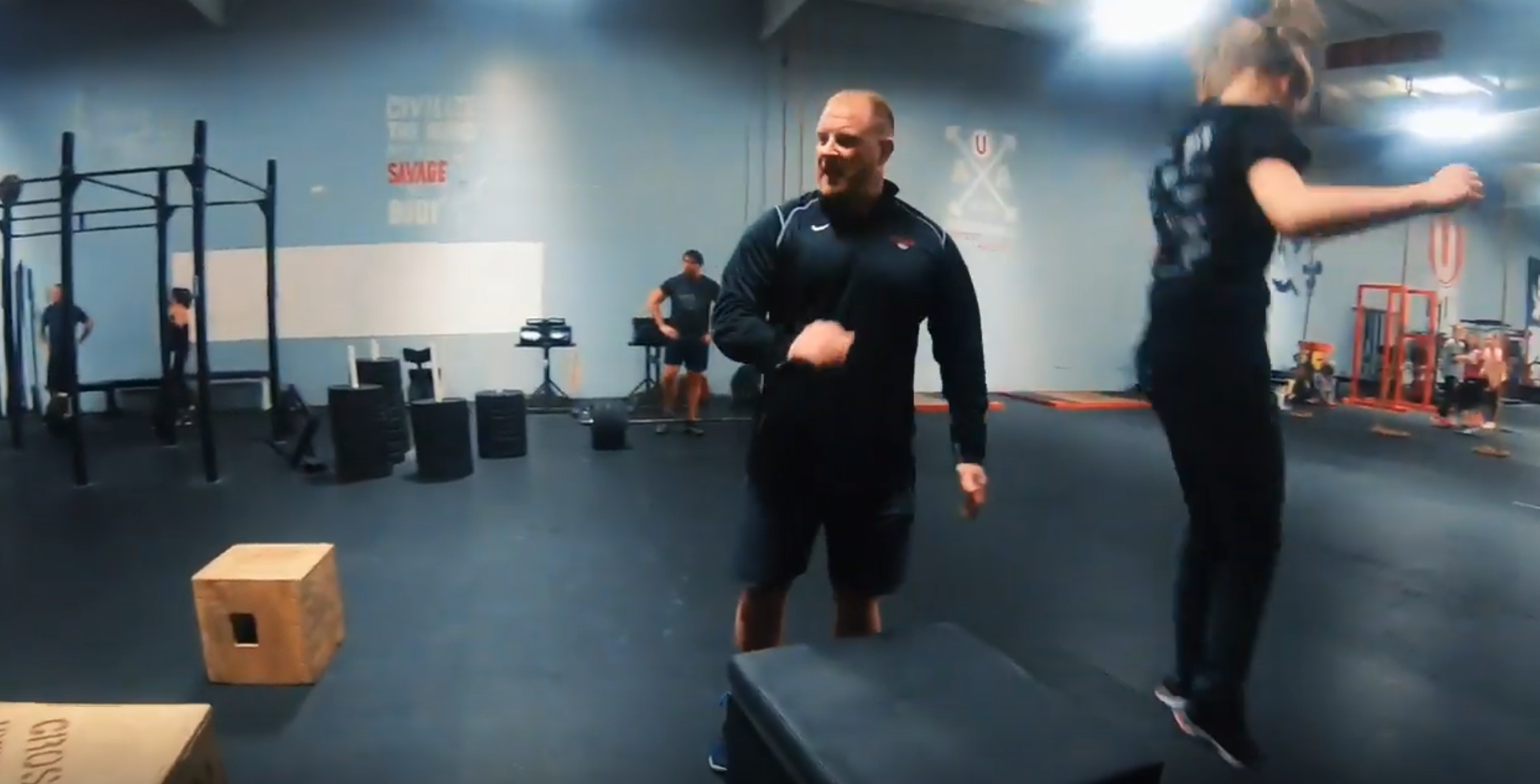 Chad Dockery's life has centered around sports for as long as he can remember. A three-sport player in high school (football, wrestling and track), and a Franklin College football alumnus, he knew he loved coaching from an early age. "I really grew up being in the gym and out on the field. It's a big part of who I am," Chad said.Following in the footsteps of his father who recently retired from coaching sports after 45 years, Chad has now been coaching for 23 years, and with Unbreakable Athletics Academy for three of those years.
The Mooresville High School social studies teacher who now coaches sports at Plainfield High school came to UAA over 5 years ago as a member of the CrossFit classes. He now leads UAA's Sports Performance programming, writing curriculum and developing workout plans for the various sports teams that come to UAA throughout the year.
"My favorite part about coaching at Unbreakable is really watching people do things they never thought they could do before. What I really love is all the kids are here voluntarily – they workout hard because they want to be here, they want to improve, and I'm just here to guide them along the way," Chad said.
"It's also very rewarding to follow the kids after they leave UAA and track their sports careers and be able to say you had a very small part in that."
The Dockery family love of sports is also being passed down to his three children, Addi, an all-conference track star, Luke, a 6th grader who plays all sports, and Evelyn, a 2nd grader who recently began playing basketball. "It's been a lot of fun to coach Evelyn's girl's basketball team, as my father coached girls basketball for many, many years," Chad said.
Chad recently rejoined the UAA CrossFit classes in order to help stay in shape for coaching as well as to accomplish a few more goals he's set out for himself. "My personal goals are that I'd like to be able to run a sub-6.5 minute mile, bench 405lbs, squat over 500lbs, and power clean over 335lbs."
---
Video Testimonial