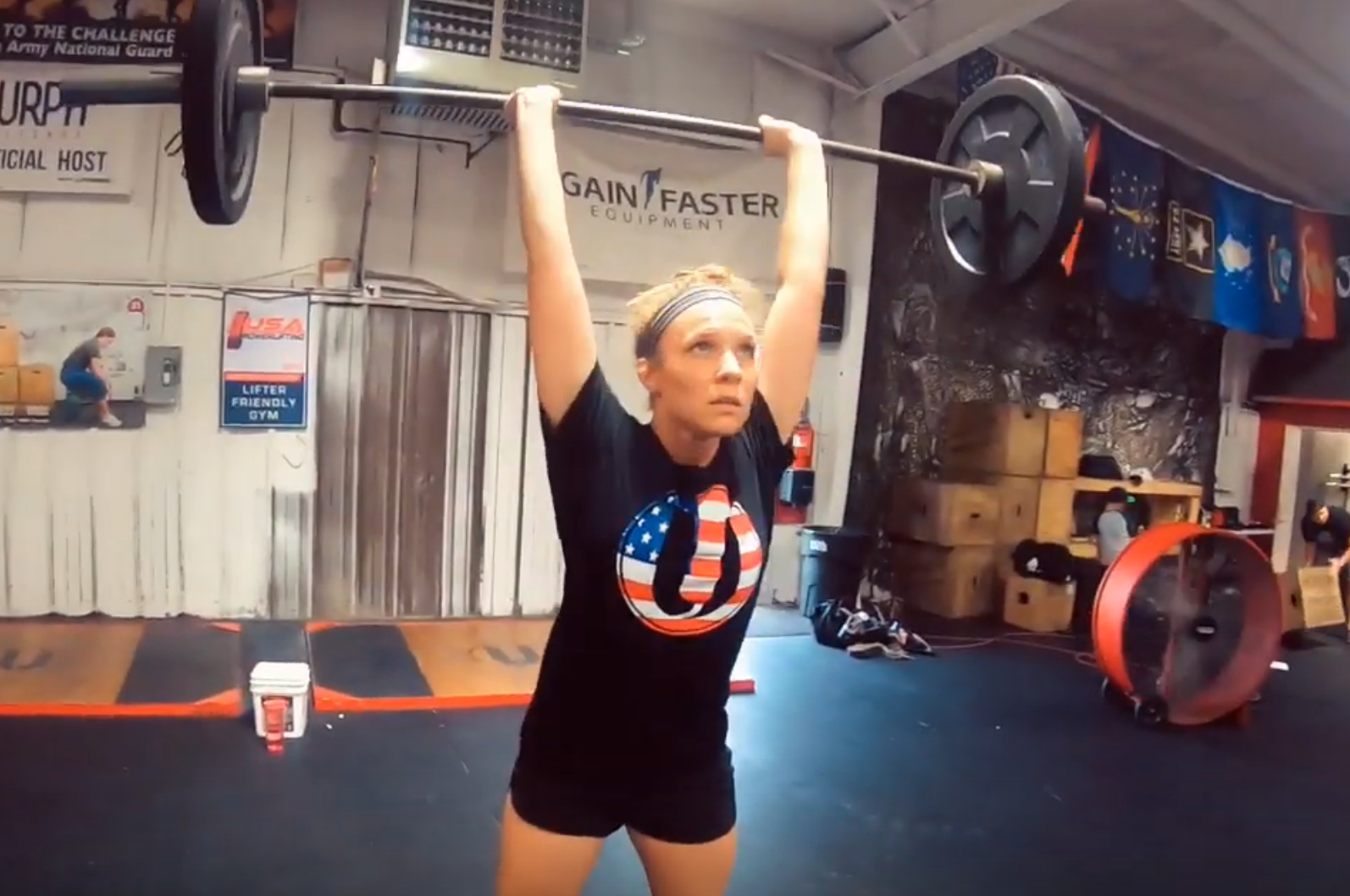 Jenna Diercks has a competitive streak that runs deep. But the former Illinois State badminton champion and Iowa State Cyclones tennis star had burned out on playing sports at a high level. "I loved tennis but something a lot of people don't know is that they basically own you at that level."
"It wasn't really fun anymore."
Jenna's love for competition had not died, however, and like many others, she found CrossFit Unbreakable while looking for a very specific type of atmosphere. She knew she wanted to get back into fitness but wanted to find a group fitness setting instead of trying to workout on her own.
"I actually 'failed out' of Zumba before I came here. It was sort of funny, they said, 'I don't think this is right for you.' Luckily, Unbreakable Athletics was very close to me so I came in and loved it, and have been here ever since."
Despite "failing out" of other group classes, Jenna still knew the group setting was important for her to stick with a fitness program long term. "When I do workouts on my own, I don't push myself hard enough. It's too easy to slack. When you do CrossFit, you challenge both yourself and the people around you, so it's harder to quit."
Jenna has also discovered another activity that keeps her competitive streak alive – running half and full marathons. She's completed 31 half marathons, several full marathons and believes that CrossFit has enhanced her training for her runs as well.
"I totally recommend people stop in and give a class a try. The coaches here are super encouraging and do a great job of teaching technique, so you don't have to have any prior experience to get started."
---
Video Testimonial