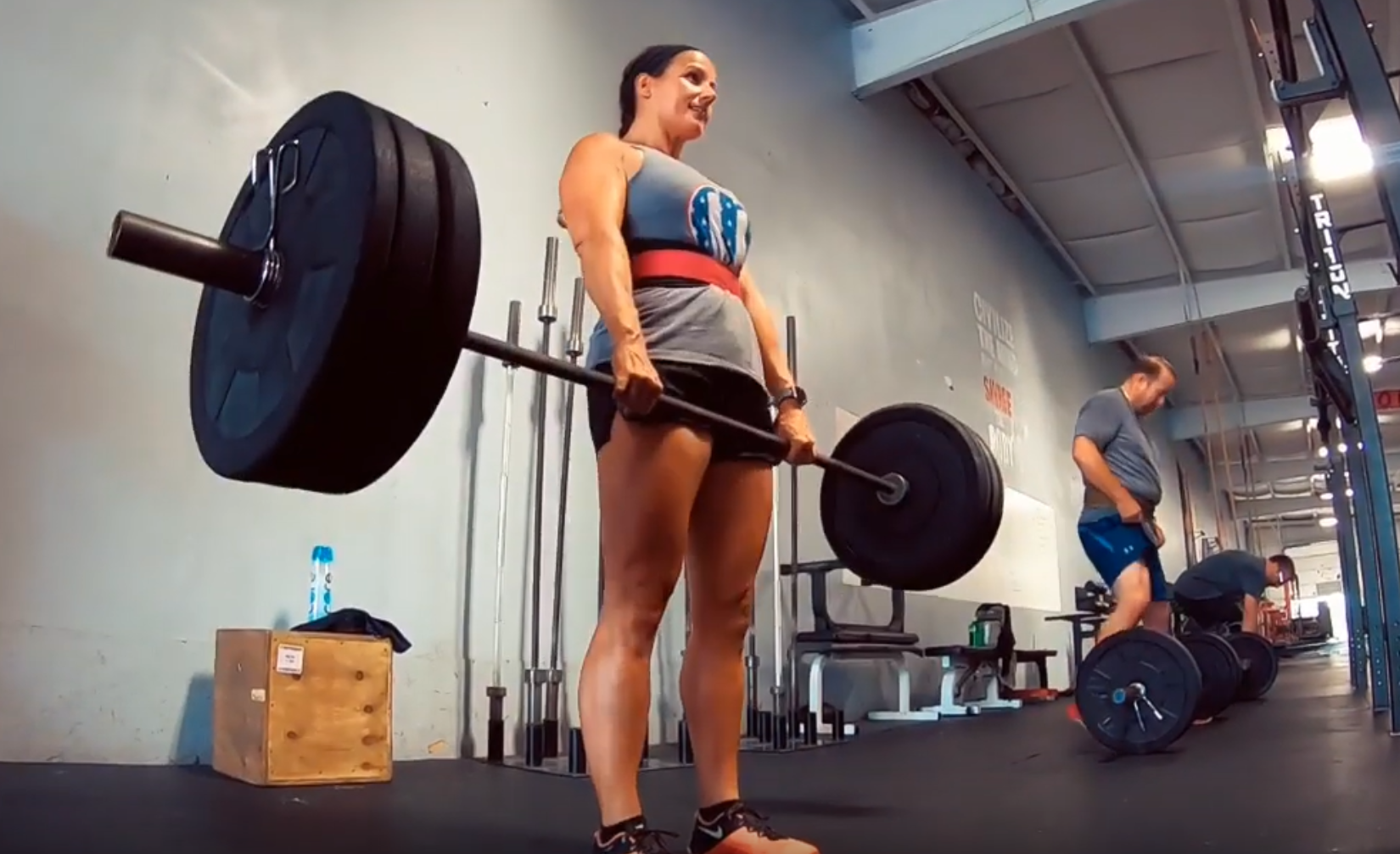 Mary Cook didn't want to try CrossFit. The stay-at-home mom had always been a runner, including several half marathons and full marathons, and that was how she knew to stay in shape. But it was her niece who finally convinced her to come with her to Unbreakable Athletics Academy – after two years of asking.
"I was too intimidated. I was intimidated of lifting in general because I had never done it and had no experience. I was scared to death my first few workouts."
And while she may have started off intimidated by the class and her first few weeks of CrossFit definitely made an impact on her physically ("I was so sore I couldn't sit down after class in the beginning!") the positive group atmosphere and the fun she had kept her coming back.
"The community is what really sets CrossFit Unbreakable apart from other workouts I had tried in the past," Mary said. "People are cheering you on no matter what you are doing and no matter how much weight you are using. What I really love is that it changes every day and I never get bored.
"I'm doing things I never thought I could. When I came in here in the beginning and saw someone rope climbing – I thought to myself, 'there's no way I'm ever going to be able to do that.' But now I can do it."
Mary has seen other positive changes physically as well, as she has lost weight and gained muscle mass during the process. "Women especially don't realize how their body composition will change once they stop doing purely cardio based exercises."
But Mary still has more goals to achieve as she has her sights set on doing a muscle up for the first time. For the former self-described "cardio junkie" who was initially afraid to try a strength and barbell-based fitness program, she has a surprising new favorite exercise. The bench press.
---
Video Testimonial