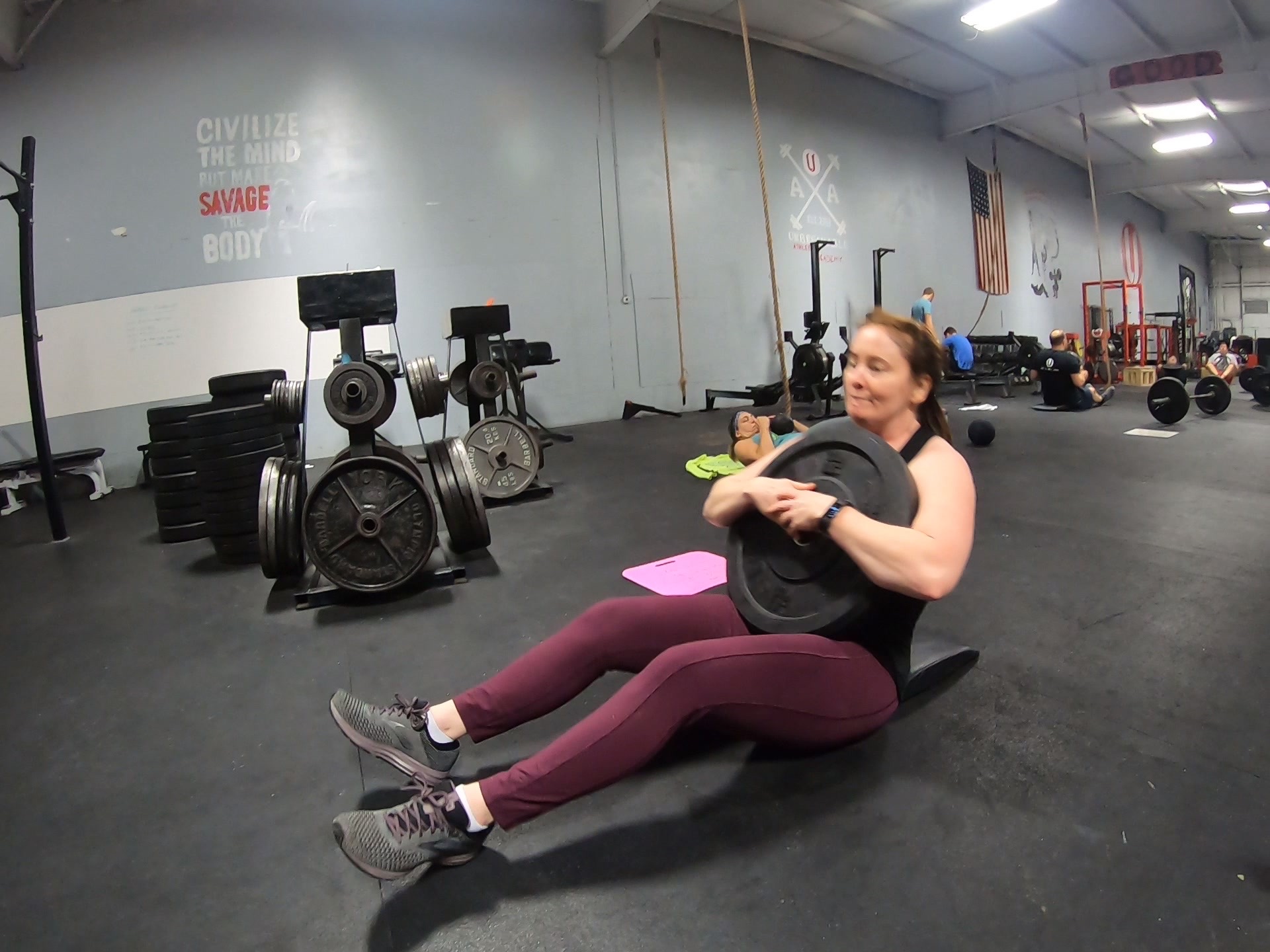 Megan Keating started her journey with Unbreakable Athletics Academy completely deconditioned. The ER nurse who had retired after a 30-year career was concerned her lack of physical activity was starting to take a toll.
"When I stopped working, I got really lazy. I was a total couch potato. As an ER nurse, I was very active on the job, but once that ended, I found even my endurance for doing normal jobs around the house had been lost. It was time to make a change."
Her children attended the neighboring cheerleading academy and she had watched some of the Unbreakable athletes in the parking lot. Her perception of CrossFit, like so many others, was that a person needed to already be in shape to join a CrossFit class. "I called the owner, Jim Beebe, and asked him, 'What if I can't do something for even 30 seconds?' He assured me that everyone is welcome," she said.
Megan had also been diagnosed with rheumatoid arthritis over a decade ago. Rheumatoid arthritis is a chronic inflammatory disease that attacks healthy cells and tissue in the joints, and research shows that exercise can help relieve symptoms, according to the Arthritis Foundation.
"I think at first I also used this diagnosis as an excuse to not do anything, rather than motivation to remain active. I have found that movement is actually good for my arthritis, and the more I move, the better I feel," Megan said.
Now heading into her third year at UAA, Megan has learned to set small goals for herself along the way and modify the programming as needed. "The people and the environment are my favorite parts of Unbreakable – being involved with the other people here is the most important part."
---
Video Testimonial