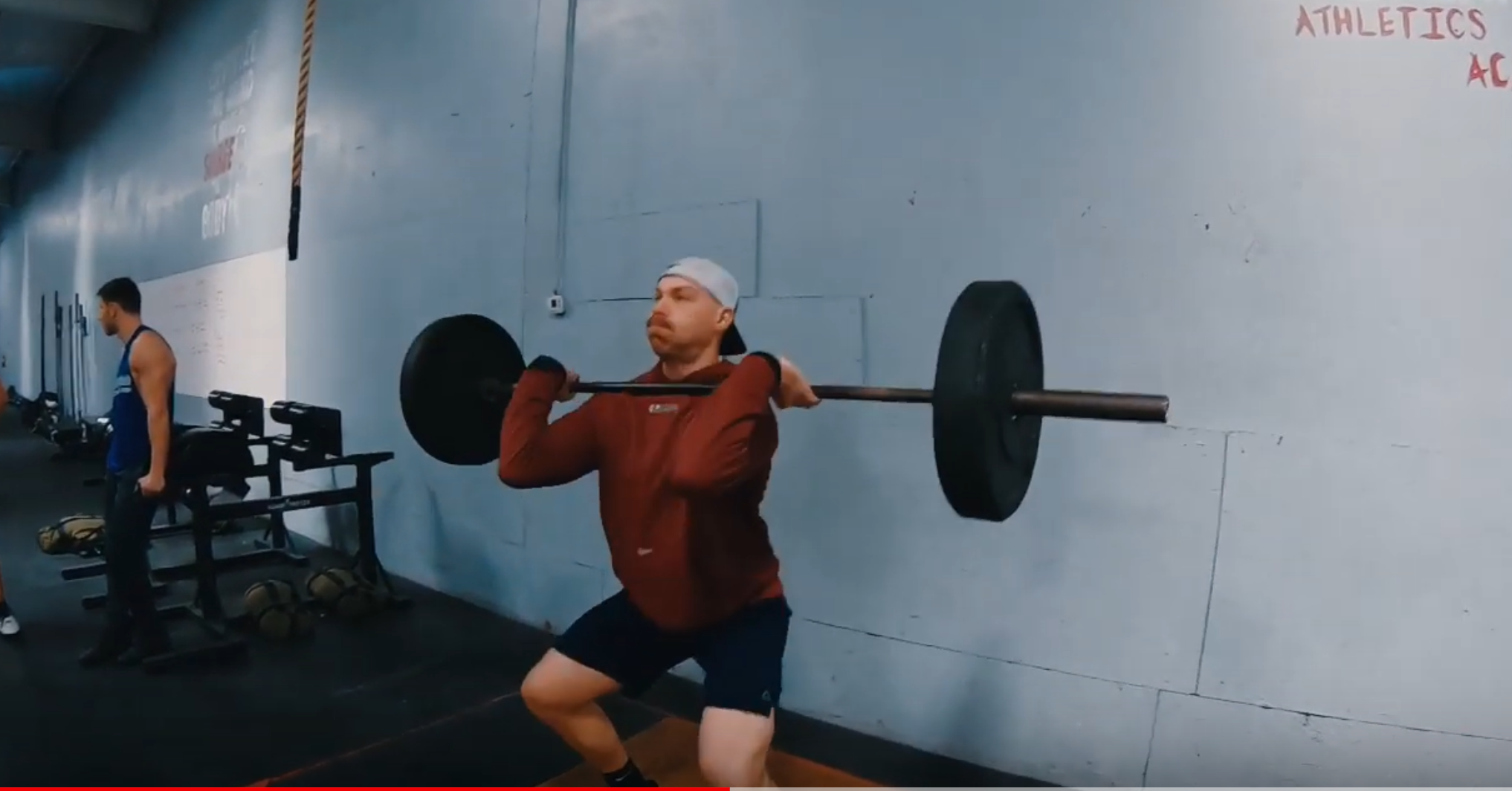 Watching Ryan Blinn lift at Unbreakable Athletics Academy, no one would know he has nearly fully recovered from a horrifying car accident. In early 2017, Ryan was on duty for the Atlanta Police Department when he responded to a car accident on the interstate. As he prepared to stop with his vehicle lights on, a semi-trailer carrying horses blindsided him from behind.
In the blink of an eye, the former college baseball player who had prided himself on maintaining top physical condition for the rigors of police work found himself with severe neck and back injuries that sidelined him for nearly a year.
"I was totally out of commission and in the worst shape of my life. I lost tons of weight, and it was claustrophobic to not be able to go anywhere or do anything you really used to love doing. It was incredibly frustrating," Ryan said.
Ryan eventually moved back to Indiana and joined UAA's CrossFit classes in November of 2018 in order to regain the strength and conditioning he lost during his time in recovery. "I really love the functional aspect of CrossFit, which pushes me both mentally and physically," Ryan said.
"Unbreakable is always asking their athletes, 'What is your why?' My 'why' is not only to be in good health to live a long life, but it's also important as a police officer to have a positive outlet for the stressors of the job…
"CrossFit is a great outlet for the mental struggles of being a cop. In this job, unfortunately we see people at their worst, at their lowest… and we need a way to process that off duty. On days I miss training here, I have this itch, this need to do something to exhaust myself positively. And I've found that here."
---
Video Testimonial